The BoBo side table is truly one of those designs that screams creativity and imagination. The table was inspired by the African Baobab tree that has a wide trunk and fragile branches and which is unique in the African landscape due to its 'disproportionate' composition. The BoBo side table is charming in every way- from its thin shelves that surround the main base to its sturdy wide trunk that brings the warmth of nature into our living room.
The table was designed by RKNL, a Dutch based furniture design company. Its founder, Ronald Knol, has the most wonderful philosophy-
"A good design has soul. I strive to create pieces that are beautiful yet inviting. Furniture you can't help but touch."
And the BoBo side table perfectly fits this mission.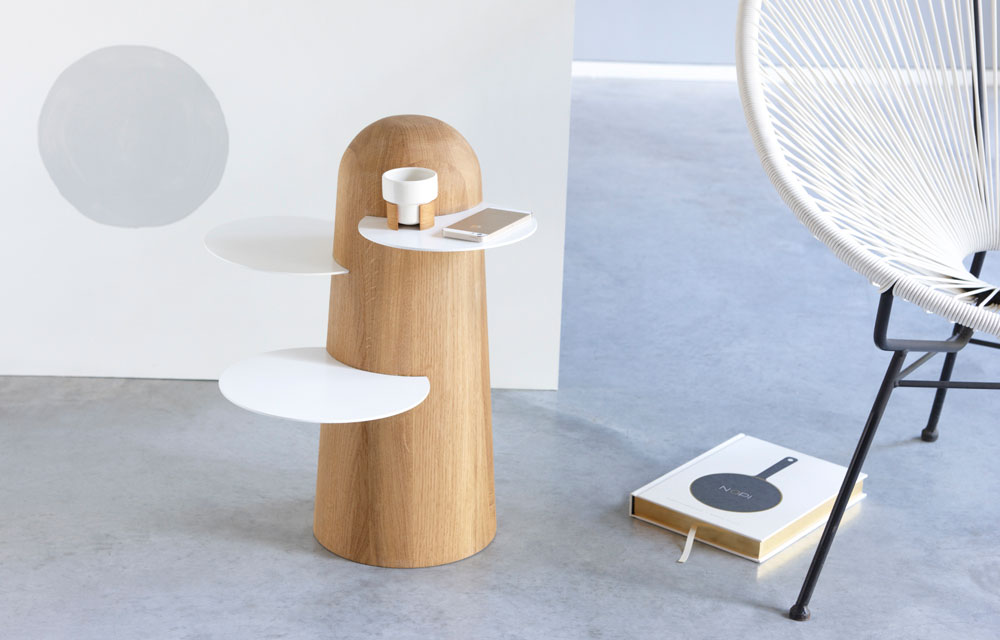 The BoBo is available in two versions- one with a naturally toned solid oak base with white steel shelves and the other with a charcoal colored oak with brushed brass shelves. The charcoal tone is achieved using an ancient Japanese technique called the Shou-sugi-ban in which the wood is burned and brushed to bring out a richer tone in the wood (the wood is then covered in lacquer to prevent the release of charcoal.)
Additionally, the table has a removable felt ring which makes it easy to move around. So if you want to pull it next to your couch or just play around with its location, the ring will ensure your floor isn't scratched. The dimensions of the table are height 22 inches and the diameters of shelves are 8, 9 and 10 inches with the top shelf hovering 18 inches above the floor.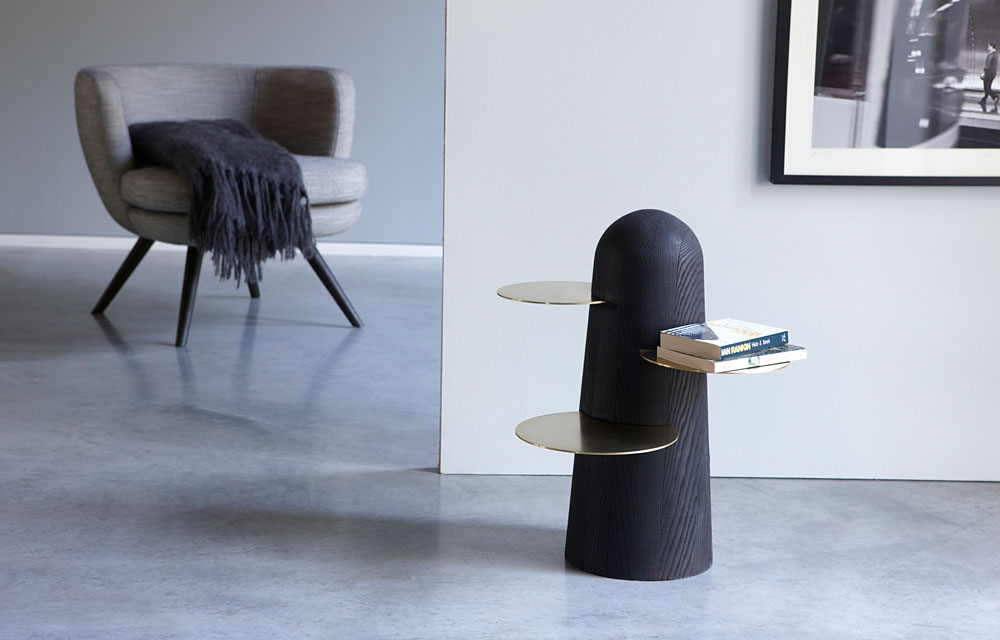 Design: RKNL
Photography courtesy of RKNL