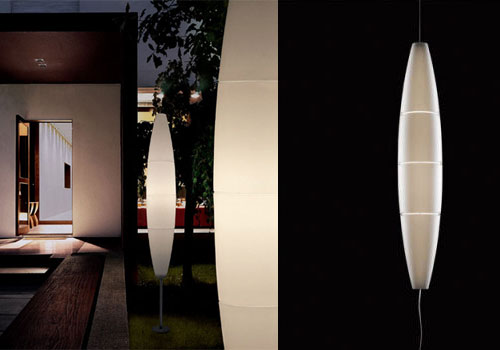 I just had to show you these amazing outdoor light fixtures by Foscarini and Oluce. I guess I'm in an outdoor light kind of mood considering this is my second post on the subject.
Foscarini's Havana Outdoor Pendant Lamp is perfect to light ample spaces, enriching them with a presence that integrates perfectly into the landscape of gardens and is ideal to define paths, perspective planes, depth of field, especially when used in a composition. The structure is available in the version with a stake, with underground box or as a suspension. Thus can be used as a hanging outdoor light or an outdoor pole light.
These minimalist style outdoor light fixtures by Foscarini were selected by the Museum of Modern Art (MoMA) in New York for its permanent design collection.
"The Foscarini collection brings together objects that express strong ideas with special character of their own. Ideas are transformed into a tangible reality thanks to the contribution of leading personalities from the world of design. Foscarini lights up their creativity and guides their proposals."
Buy This Item
---
The Oluce Stones Outdoor Lamps were designed by Marta Laudani & Marco Romanelli. These Stones give a soft glowing light and almost look like they are small spaceships, which have accidentally landed on your front lawn.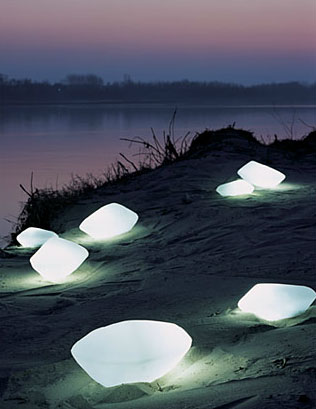 The Oluce Stones Outdoor Lamps are unique light fixtures that look good indoors as well as outdoors. Kind of "letting the outside in" style. They are made of durable, weather-tested polyethylene and can be used individually but look so much better in clusters.
"Established in 1945 by the master Giuseppe Ostuni, Oluce is the oldest Italian lighting design company that is still active today."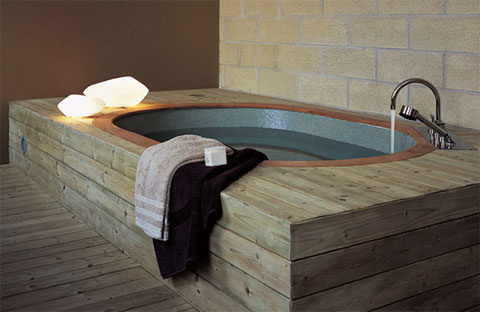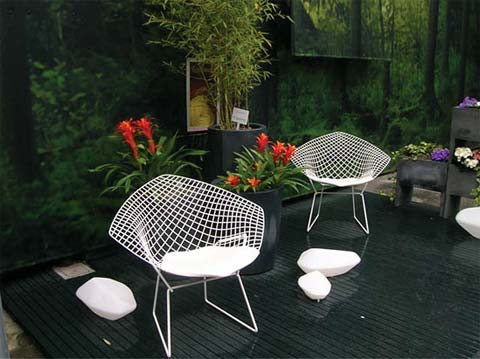 Buy This Item