Check out these lamp shades by Le Klint; now you can create endless unique combinations for your lamp shades making each one as individual as it is unique.
The UnderCover concept of the collection inner shades, designed by Philip Bro Ludvigsen for Le Klint, can be adapted to your mood, wall color or an evening theme party; apply four layers with different colors and patterns on these smart lamp shades giving you total freedom and flexibility in using light as an exceptional part of your furnishings.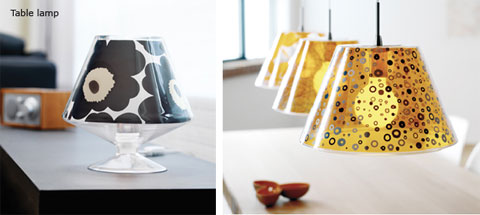 Simply remove the foil shade from the packaging and join its two ends. Insert the foil shade in the lamp by gently bending it into position. Easy.