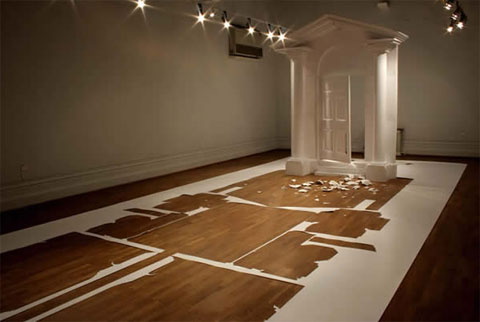 Danish artist, Peter Callesen creates amazing paper work exploring the relationship between two and three dimensionality. Callesen calls it a magical process – the materialization of a flat piece of paper into a 3D form.
Some of the small paper cuts are based upon Hans Christian Andersen's fairy tales, tragically reflecting the subject since it has no possibility of escaping its origin – the paper.
We may not notice the materiality of the common A4 paper however, Callesen finds the A4 paper as a blank base for his remarkable creations, giving his sculptures a fragility which underlines the tragic and romantic theme of the works.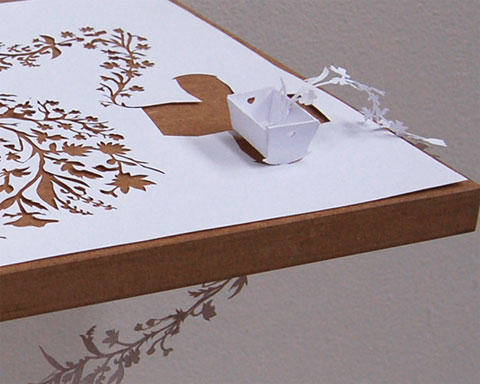 Take the Castle for example, i was in total shock when i found out it was cut and folded from one piece of 300 gsm paper and turned into a 6 x 6 x 3 m paper sculpture. The same could be said for the Walking on snow piece where 400 unique snowflakes in variable sizes were hand-cut from a 80 gsm acid-free copy paper. Beautiful.