Guido Daniele, an Italian body painter based in Milan, makes the most amazing "Handimals" hand paintings.
The Cheetah and the Elephant are my favorites, although i do think the whole "Handimals" set is an amazing piece of art; making the human hand come alive with the use of an immaculate attention to details and form.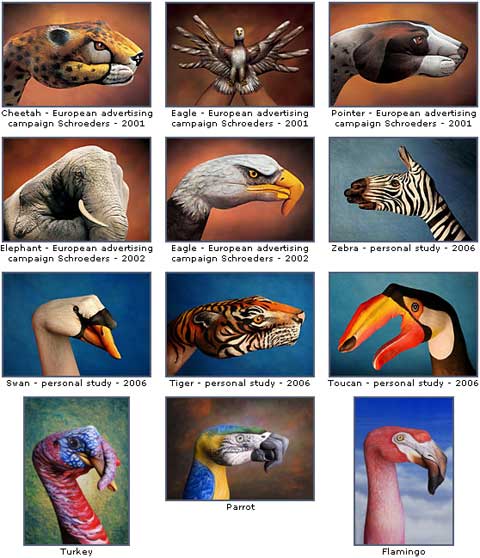 Among other things Daniele uses the body painting technique on models bodies for advertising pictures and commercials, fashion events and exhibitions.