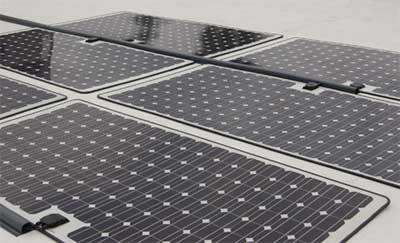 Implementing solar panels on your roof shouldn't be difficult or time consuming. That is why the Lumeta PowerPly "peel & stick" is such a great solution for anyone who wants to go solar these days.
The "peel & stick" solar panels use standard roofing adhesives to attach the modules to the roof, rather than traditional racking systems. No more expensive and inconvenient drilling holes and bolts that might compromise the integrity and quality of your roof.
You can go eco-friendly in no time since these solar panels have ultra fast deployment. for example, two solar roofing engineers can install 2.25 kilowatts' worth of the solar modules on a roof in just under 35 minutes. That is fast!
By the way, if you're interested in solar power you might also be interested in solar garden lights