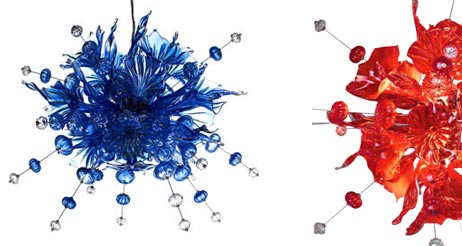 The Kumulus Chandelier is an amazing light fixture designed by Swedish designer, Peter Nilsson. This unique lamp looks as if a flower has just exploded into particles in a slow motion effect – an explosion of crystal!
Blooming in beautiful colors and shades, this modern chandelier was designed with handmade parts of glass which makes each lamp unique.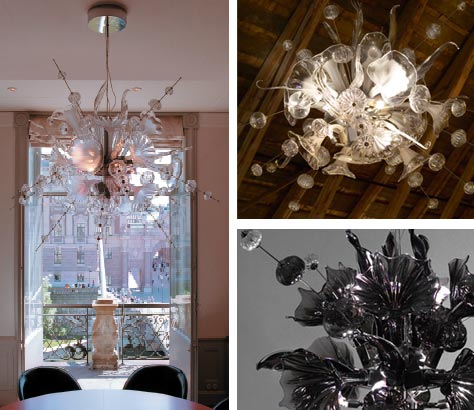 Available in two sizes, the chandelier 120 measures 1200 mm in diameter and consists of 73 pieces of crystal, while the chandelier 95 measures 950 mm in diameter consisting 42 pieces. The crystal is made at Studioglas Strömbergshyttan glasswork in Sweden.