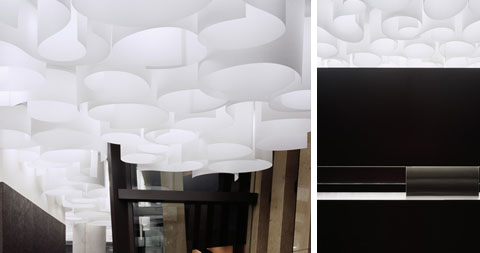 I found these beautiful lamp shades in the website of Japanese architect, Aoki Jun; these lamps are so unique they seem to alter our perception of the internal space at Tokyo-based Xel-Ha by afloat.
In order to obtain optimum diffusion of light while preventing direct glare, the ceiling is illuminated with luminous curls of white translucent plastic sheets lamp shades combined with fluorescent light bulbs – creating the effect of a hovering cloud endlessly swirling around itself while spreading in every direction.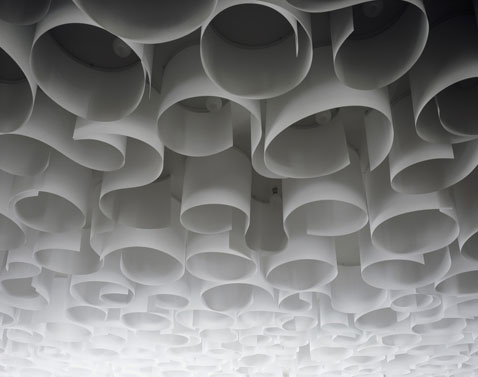 …look at the magical effect it makes…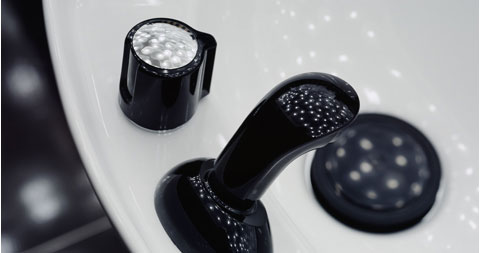 …as seen from the outside.