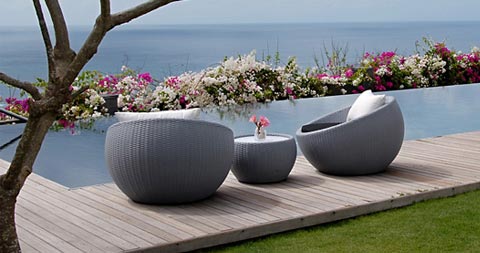 Designed by Lebello, the Circle Chair is a beautiful, round seating lounger featuring a half sphere, cocoon-like design. It's available in two different styles, closed or with a dramatic open back, providing a comfortable lounge piece of furniture to enjoy a sunny day in your outdoor garden space.
Crafted with an aluminum frame and synthetic peel fibers, the Circle chair is available with a Sunbrella cushion and Quick Dry foam inserts. Stunning!
Seat height: 33/13″.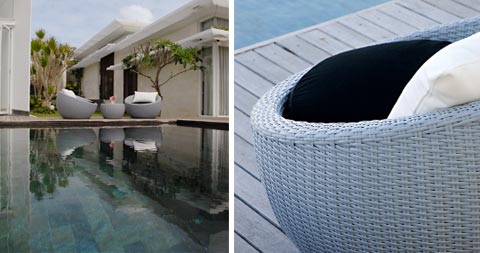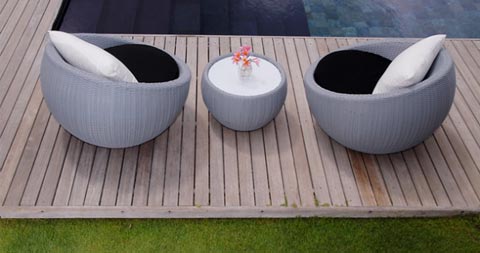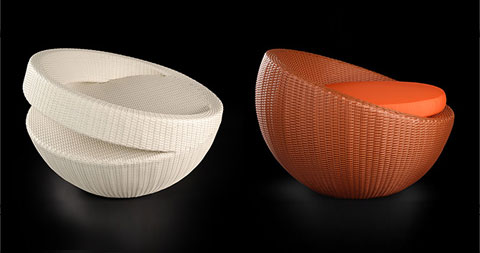 Buy This Item