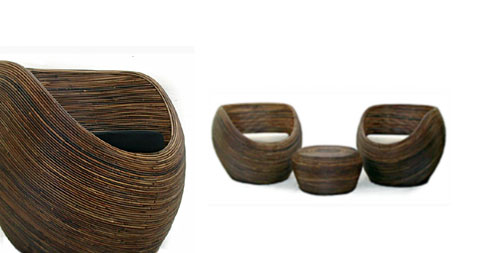 From the Indochine Collection, this modern wicker is one of the most comfortable rattan lounge chairs – Perfect for outdoor entertaining as well as lounging in the summer on the patio. I love the fusion of art and design, the two tone color scheme and the Donut Chair's curvaceous form, making it the perfect piece of furniture for creating a contemporary, Asian home decor.
Crafted from the finest materials of south east Asia, this lounge set comes protected against any kind of environmental and external damages. The cushions are 100% cotton and are safe to be machine washed.
Measures: 32″ x 30″ x 29.5″.
Buy This Item