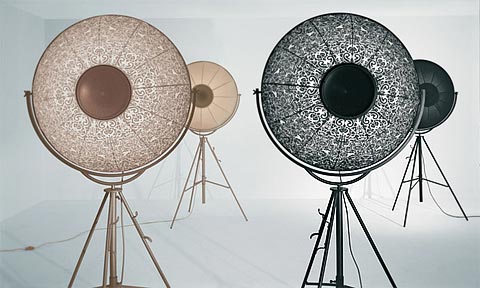 This unique lamp is totally way over my budget, however when you see something that beautiful you simply have to share it with the world. Originally designed by Spanish designer Mariano Fortuny y Madrazo in 1907, the Fortuny lamp was an elegant adaptation of indirect photography lighting for the home.
These unique light installations feature very clean and pure lines, with a steel construction in Black or titanium color and a cotton lampshade. Lampshades interior is always White, while the exterior can be in Black or Beige color, with or without the 'ornaments' pattern. The floor lamp rotates and has an adjustable height mechanism.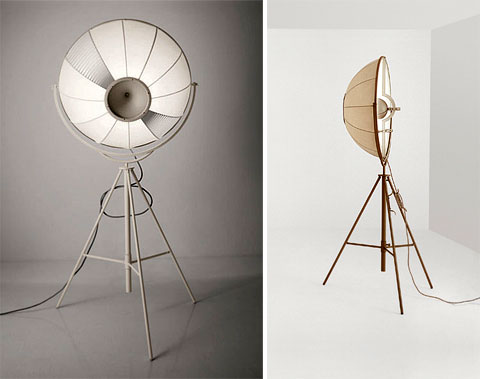 The modernity of this lamp goes beyond the here and now, with silver rays in a kinetic – futuristic rhythmic sequence, a clear sign of a dynamic launch towards the future.