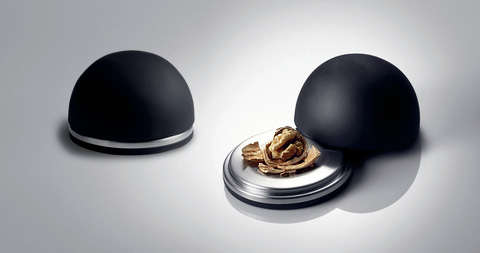 Designed by Bruno Christesen for Menu, this stylish nutcracker is both elegant and easy to use; simply place the nut on the metal plate and cover it with the rubber dome. Give the dome a light tap and the nut will be ready to eat with the shell cleanly removed. Yum!
This high-quality nutcracker features a solid stainless steel base, domed top in black rubber and non-slip rubber bottom to protect against scratched table tops. However, the real genius is the ribbed metal fitting on the underside of the dome that ensures that only a light tap is needed to split the shell.
Measures: 3.1″ H x 3.9″ W x 3.9″ D. Hand wash recommended.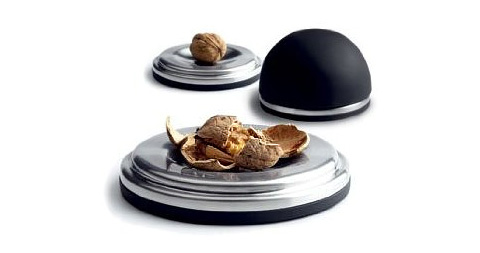 Buy This Item