The Multi Basket is an exciting modern take on the traditional basket. Designed by Copenhagen-based Norm Architects, the Multi Basket is a hybrid between a tray and a basket. When the handle is down it functions as a tray and when the handle is up you have a portable basket. Regardless of what you choose to put in it, this multi-functional piece beautifully displays its content and gives it a contemporary touch.
The Multi Basket is filled with thought out detail. For example, if you are off to a picnic, you simply need to pull up the handle which locks into place. You can use the two storage containers to carry your assortment of cheeses. The lids seal the containers so that they are airtight and also double as cutting boards (handy for cutting the cheeses!).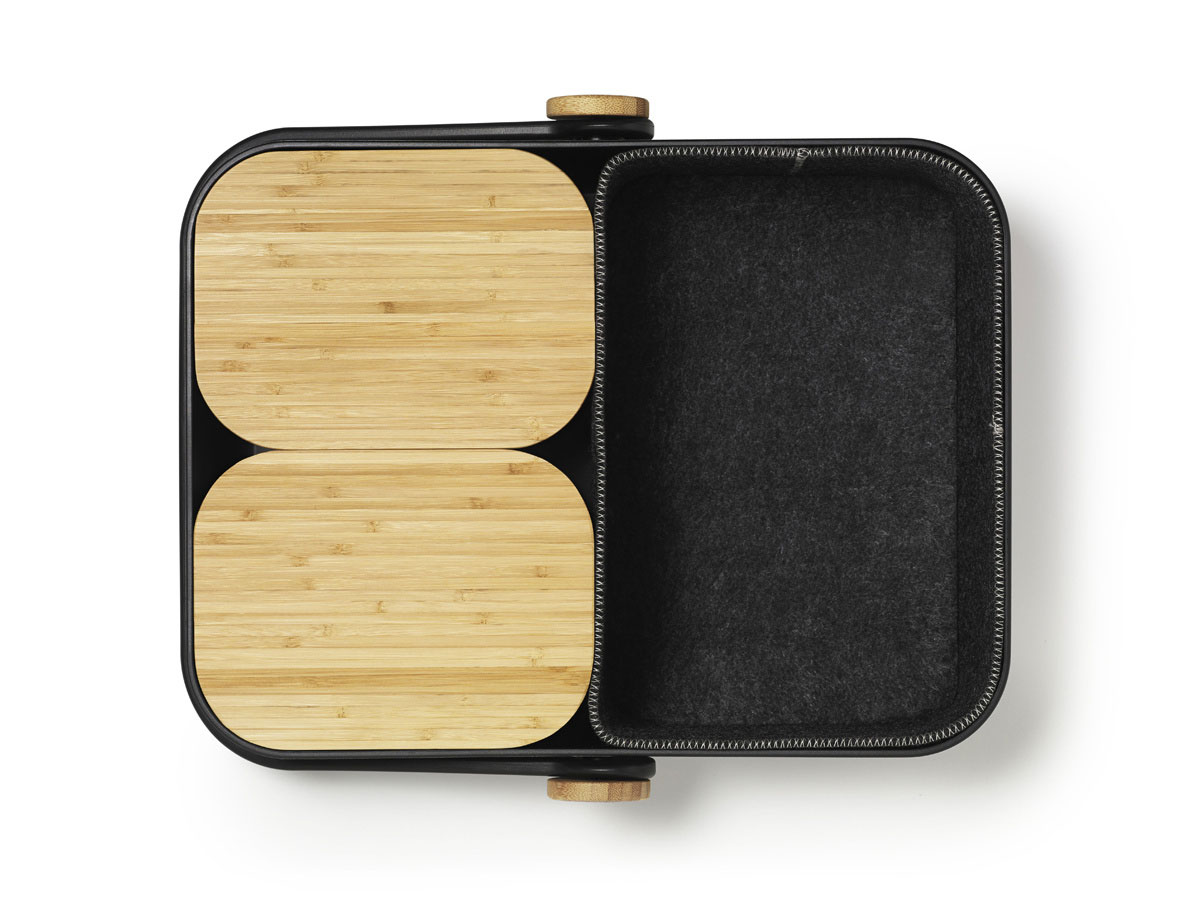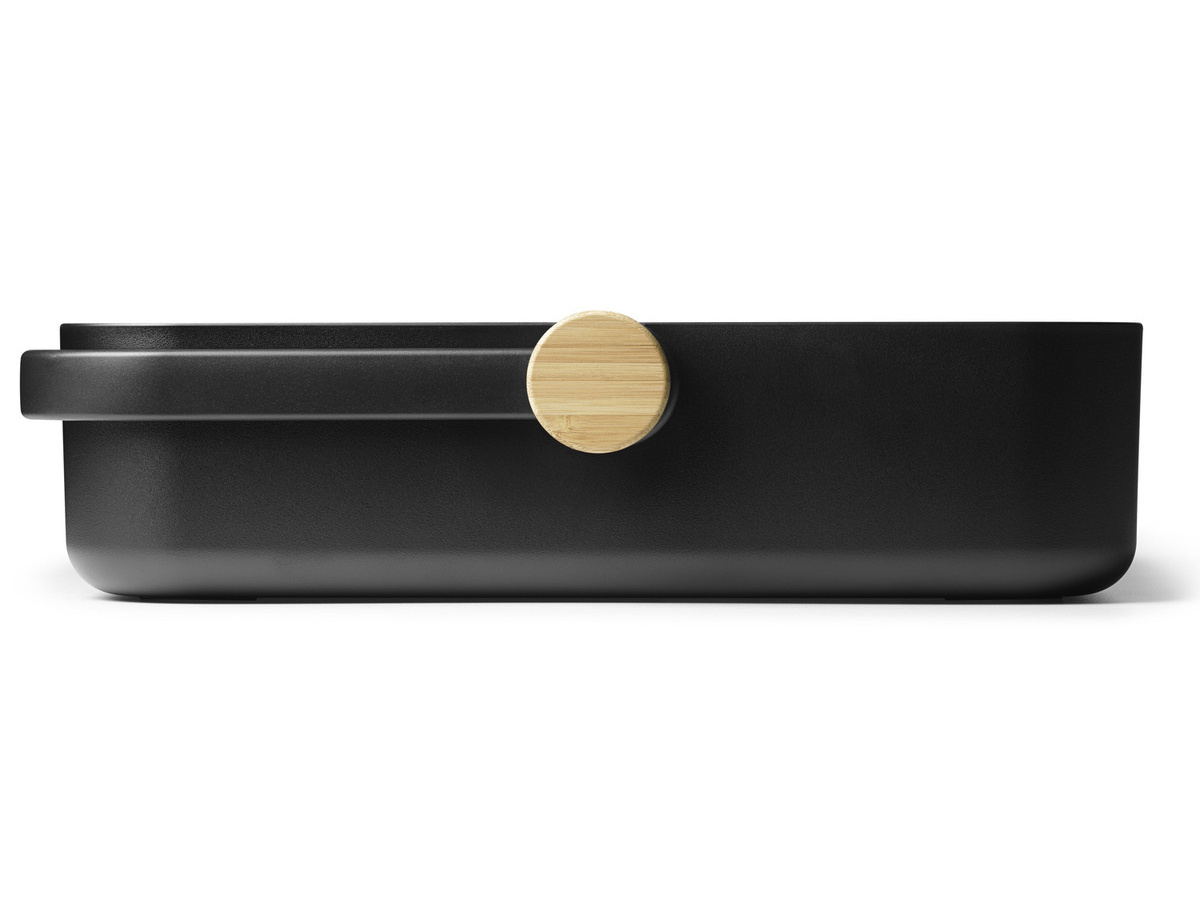 The Multi-Basket also comes with small cooling elements to keep your food chilled and fresh. There is also a large container for wine bottles and crackers. Of course, you don't have to leave your house to enjoy the Multi Basket- you can have your picnic or entertain in your backyard.
The Multi Basket is made from Felt, Bamboo, Silicone and Plastic. Its dimensions are 16″ x 12″ x 11.5″(handle up) and it weighs 5.1 pounds.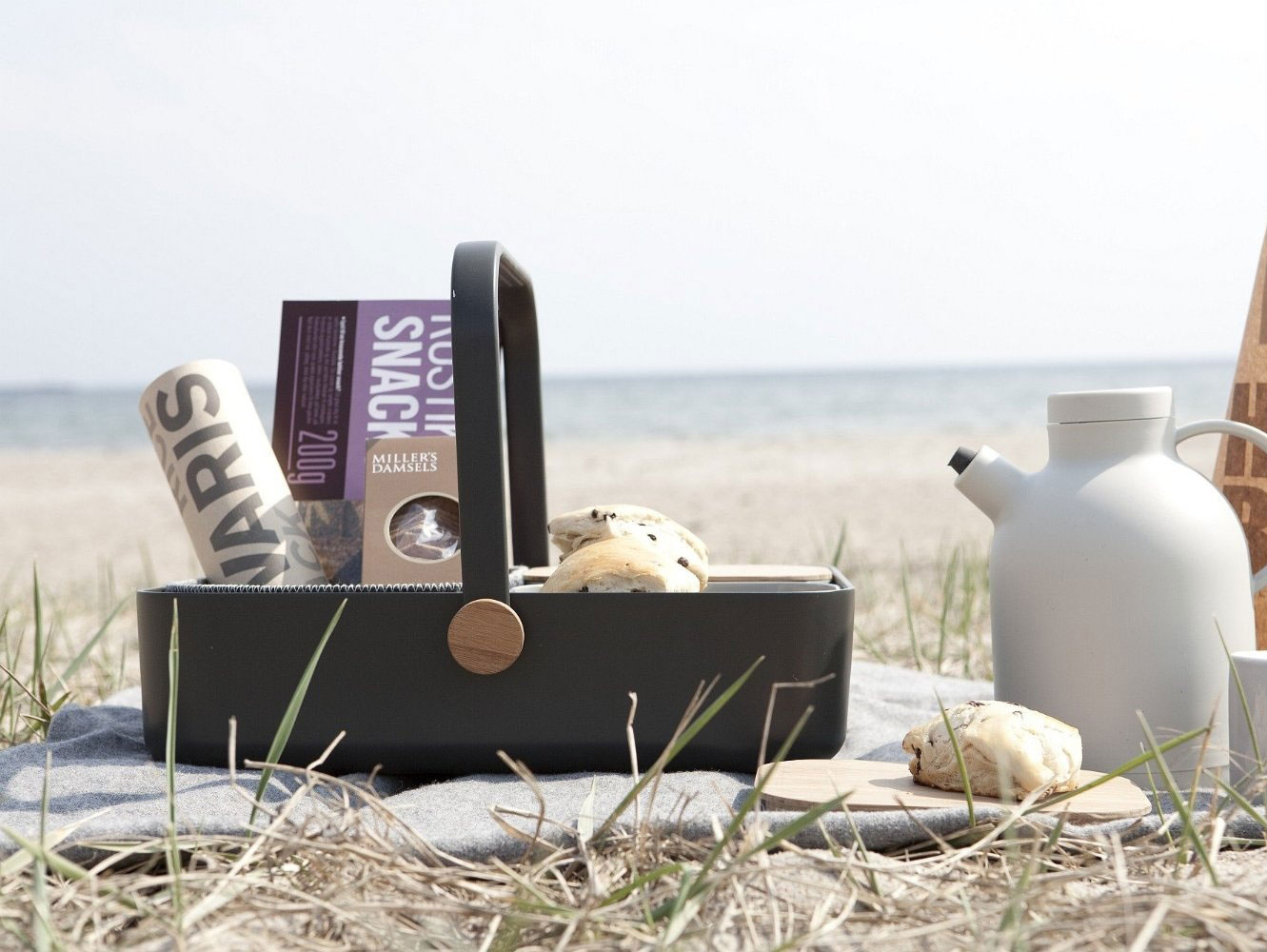 Designers: Norm Architects
Photography courtesy of Norm Architects
Buy This Item