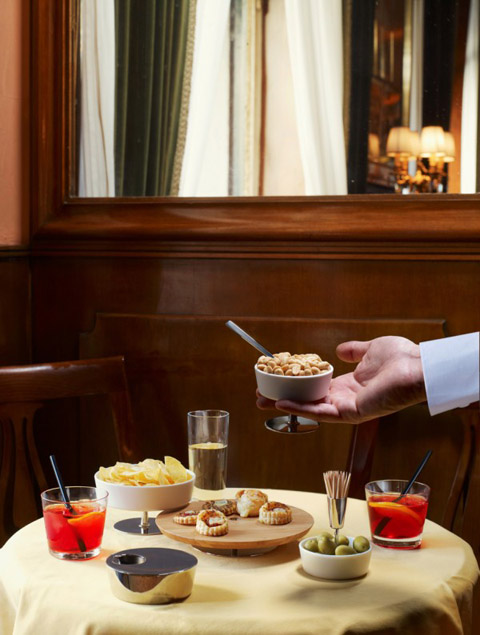 It is since the 1950's that Alessi has been providing cocktail products making it a leading and a mostly favorite brand. Recently, they collaborated with industrial designer Gioulio Iacchetti's and a new series was born, with a rather funny name: Ape.
Ape stands for a little series of objects designed to serve aperitifs both at home or on a bar table. The set consists mainly of multipurpose serving containers made from white porcelain in various sizes, a wooden chopping board and some accessories made of stainless steel.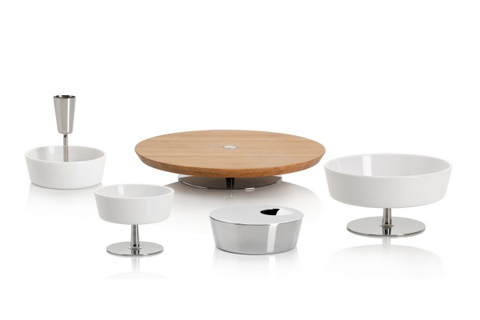 In order for the bowls to be handled easier while serving – but also my decorative eye guesses cause they simply look so much more interesting and inviting! – they are all mounted in little steel stands. The larger bowl has a higher stand than the smaller bowl, so a nice mixture of scale sets the table.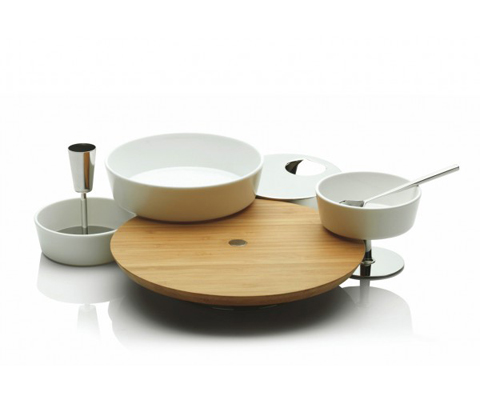 Last but not least at all, here are the three little – but oh so magic! – inventions that have been added to the family: a self standing cocktail stick holder, which can also be inserted in the little bowl when holding olives, for example as pictured below, a teaspoon with a special cavity for picking up peanuts and a steel container with a lid so that little bits of rubbish can be concealed from view. It seems as the perfect set!
What about you? Do you also like to use sets for your aperitifs? I myself am more of a "mix and match" person, mainly cause I love to mix materials. Indeed white porcelain, natural wood and steel are among my very favorite, so I find this set of bowls to be quite ideal in providing variety even though it all comes in a set.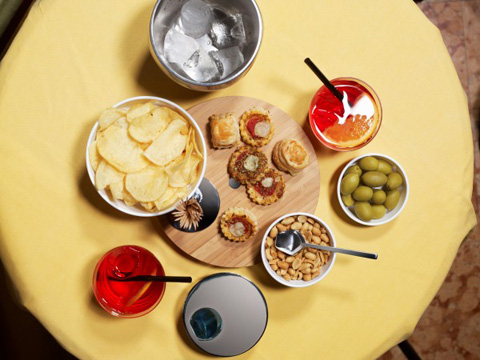 Designers: Giulio Iacchetti