The Sempli Incanter is a designer carafe that offers a refreshing and highly visual way to mix juices and cocktails. The Incanter is made from transparent glass and has an internal cylinder into which you place your ingredients. As soon as you are ready to stir, you gently tap the Incanter, and thanks to its signature spinning bottom, it will begin to rotate. The process is pretty cool since you can directly view the mixing of colors and textures.
The Sempli Incanter is perfect for hot and cold drinks and you can really let your imagination run wild with your cocktail combinations. It is ideal for parties and any time you feel like hosting and making a ceremony out of making refreshments.
The Sempli Incanter was designed byDaniele 'Danne' Semeraro – a Swedish designer that studied design in Italy and is based in Florence. What is unique about his style is that he combines the clean functionality of Swedish design with the elegance and finesse influenced by his Italian schooling.
The Sempli Incanter is 6″ tall by 4″ diameter at the widest point and is made from lead free crystal glass.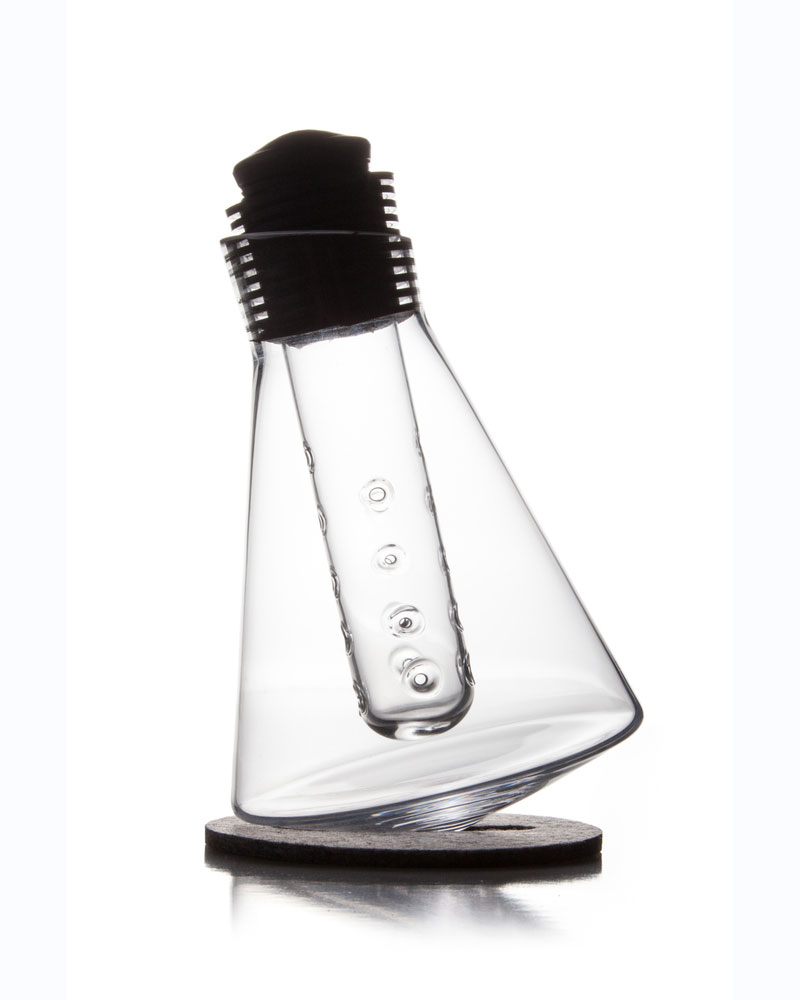 Design: Daniele 'Danne' Semeraro for Sempli
Photography courtesy of Sempli