If you are a wine connoisseur, you are bound to appreciate the brilliant design behind the W/W Carafe. In order to increase the wine's flavor, the W/W has a special stainless steel filter with a matrix of holes. As the wine is poured through this filter, the surface of the wine increases eightfold compared to wine poured through a normal wine bottle, and the wine undergoes an 800% greater aeration process!
The W/W Carafe, which stands for "water" and "wine" is also great for other beverages since the filter stops ice or other large garnishes such as herbs and fruits from pouring into the glass.
The design of the W/W is clean and sophisticated. Various beverages can be easily served from the carafe and there are matching glasses that neatly fit into the neck so that you can easily carry it to the table and store it after use.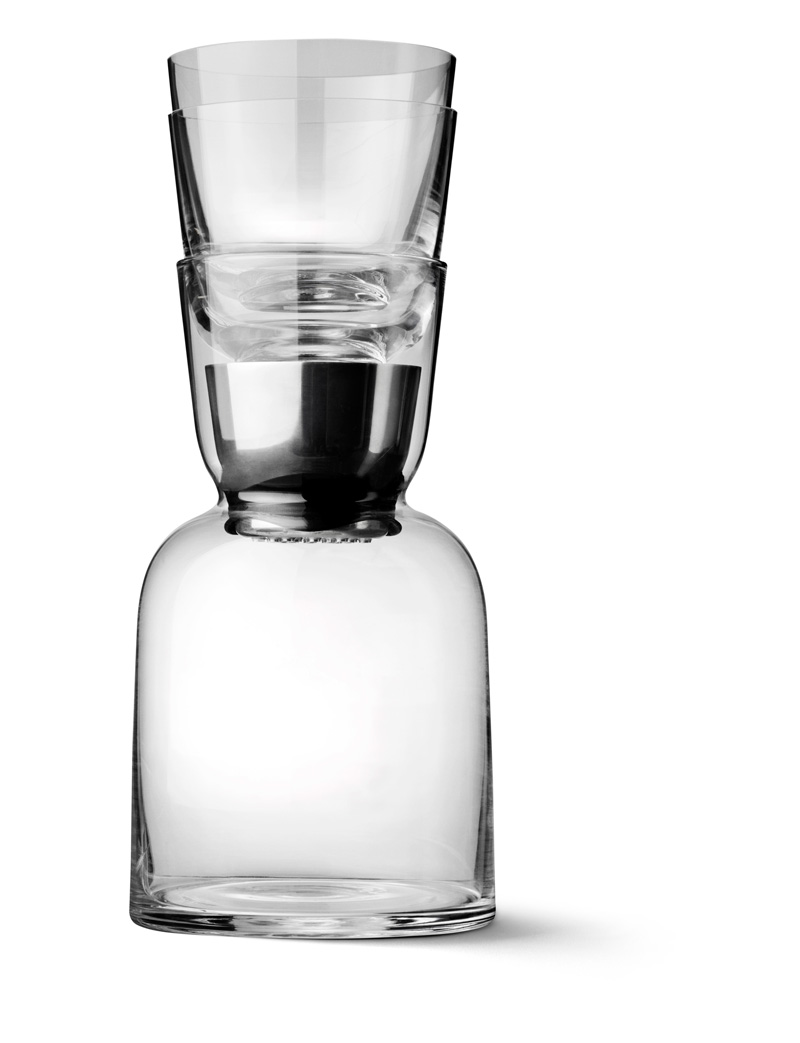 The W/W was designed by British designer Benjamin Hubert and one of his goals was to create a product with a visually intriguing wine breathing process. The 'raining' process which he created is definitely aesthetically stimulating and is also very functional. The dimensions of the W/W are 4.7″w x 8.3″h and it can hold up to 41 oz. of liquid. It is made using mouth-blown soda-lime glass, stainless steel and silicone.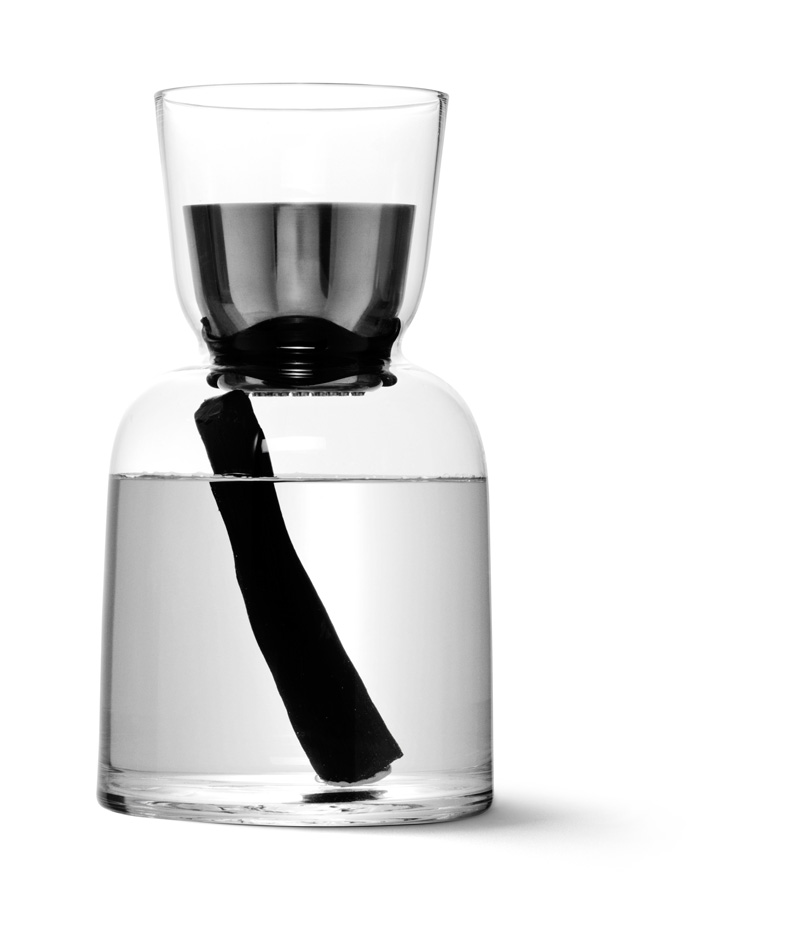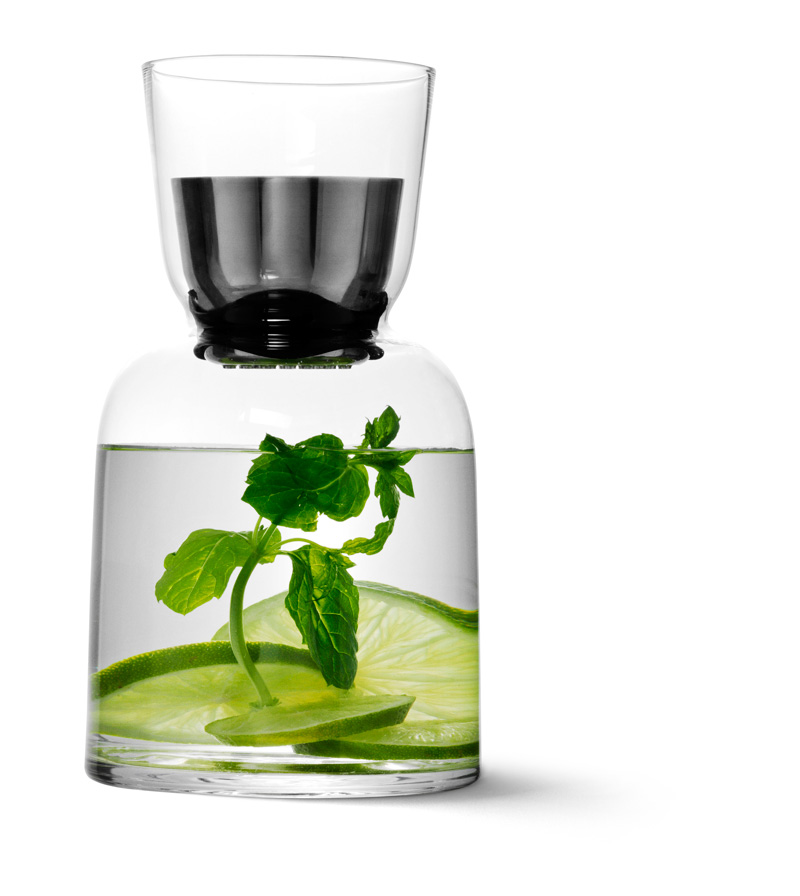 Design: Benjamin Hubert
Photography courtesy of Benjamin Hubert