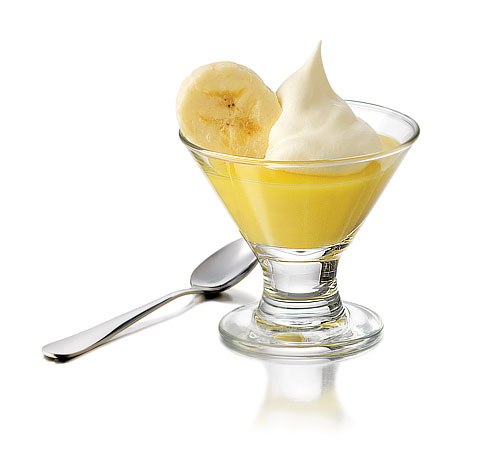 Sometimes, the final success of a dinner party is dependent on the 'piece de resistance' – the dessert. Not only the recipe itself but of course the way you present it. That is what Just Mini Desserts is about, serving delicious desserts in stylish mini glass dishes that compliment most table settings.
Made in USA by Libbey (glass makers since 1818) the set contains 12 mini flared martini dishes and 12 stainless steel spoons. Also included, is a recipe card with great ideas to help you make a fabulous dessert that will look good and taste good.
Presentation is all important when cooking, and the dessert is the sweet, decadent treat that deserves a fancy setting. There are various shapes of dishes available and by assorting the designs and contents you can create a dessert table that will astound your guests.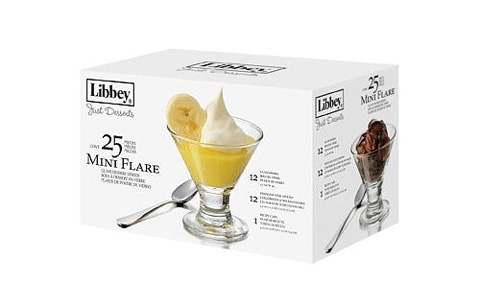 I personally have a very sweet tooth and I like the idea of a selection of small, special desserts from which I can choose – that way I can try a couple of tastes – or even three!!! The dishes are nicely packed in a decorative package and would make a great gift, and the good news is that this well designed set does not carry a fancy price tag!
Buy This Item