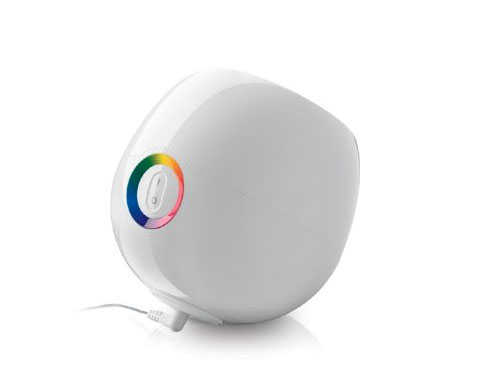 With this clever, versatile lamp you can create the right atmosphere for cozy evenings at home, dinner parties, game nights, or any family event. You can wash a wall, corner, or room with the color that matches your mood. The Philips LivingColors Mini LED lamp is an innovative mood setter that can project up to 256 different color combinations.
The intuitive color wheel control, allows you to choose the color you want or to use the color loop function to watch the lamp automatically rotate through its repertoire of colors, using different combinations of its three LEDs to create a unique lighting experience and change of ambiance.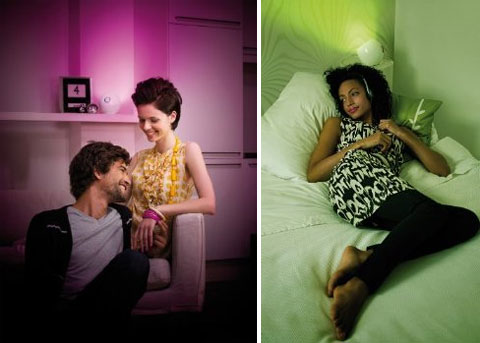 The lamp is a rounded, acrylic sphere with a flat bottom for added stability. There is a 4-1/2 feet long cable which connects to a power adaptor, keeping the voltage low. Because the LED's emit no heat, you can leave the lamp on for as long as you want. Of course, the unit has it's own on and off switch, which is easily accessible.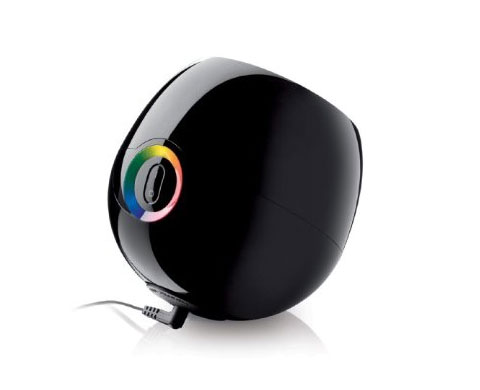 The surface is always cool to the touch, and is easily cleaned with a soft, dry cloth. The lamp stands only 15cms high and is light and portable for use in any room or corner of the house. The normal lifespan of LED lamps is eight to ten years based on an average use of 1-2 hours per day.
The iconic design is very chic and stylish and comes in 4 trendy colors: glossy white, glossy black, silver and copper/gold. The lamp sets the mood in any room to suite any occasion.
Buy This Item