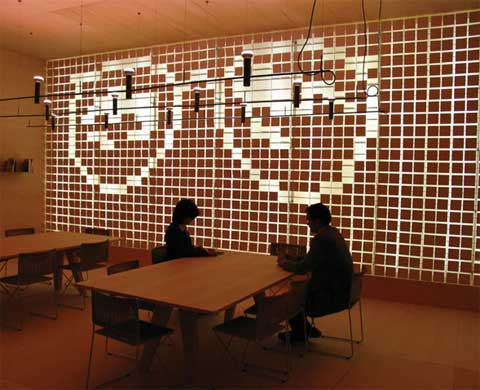 The Cubrik Light, by Santa & Cole, is a series of unique lamps that owe their names to the Rubik Cube. The idea behind this collection was to make a large-sized cubical lamp that would offer as many possibilities of composition as there are moods, so that the user could have a different lamp at any given moment. The one-of-a-kind collection of the Cubrik Light includes a suspension lamp, table lamp, wall light and pendant light. It's not just a box of light, it's an enlightened box.
Creating the right ambiance has much to do, if not everything, with lighting. Whether you're looking for a unique lamp to decorate your table, a soft light to glow in a corner of a room, or a special lamp to create light effects on a wall – the Cubrik Light will deliver.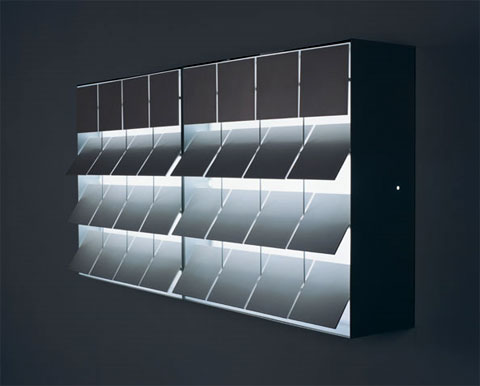 The Cubrik Lamp creates a layer of warm and inviting illumination in a design that pairs geometric repetition with unique adjustability. This unique design will enable you to control the lighting within the room and adjust it to create the exact atmosphere you're looking for.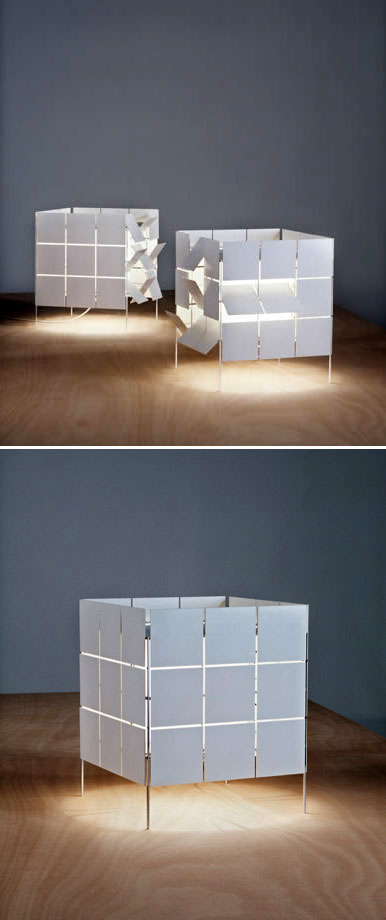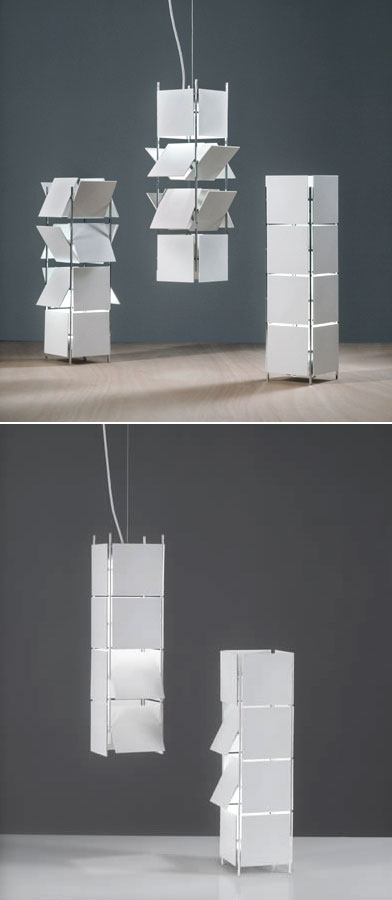 Not only is this a sophisticated lamp designed with an elegant chic and style, but it also is an original way to control lighting in a wide range of different compositions. Treat yourself with this gorgeous lamp to have your room decor brought to perfection with the game of light.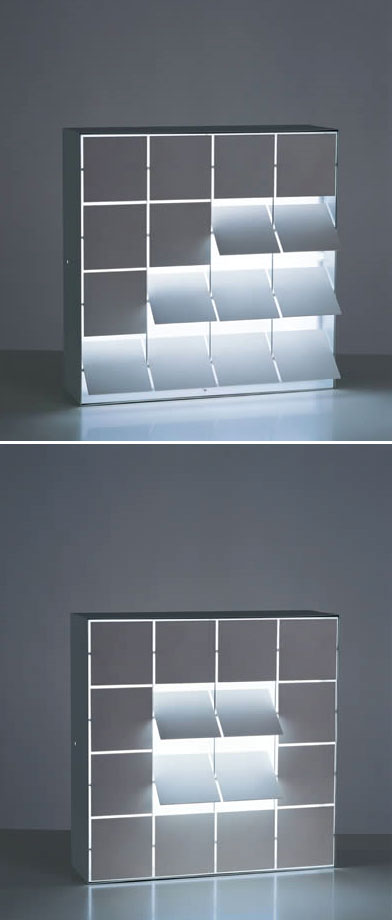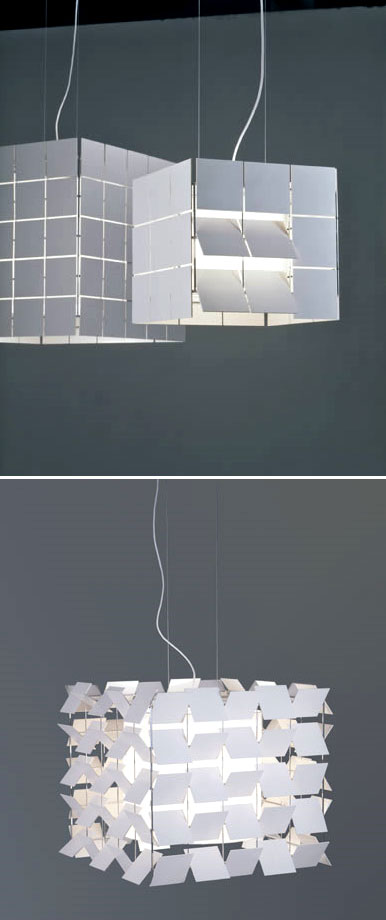 Buy This Item