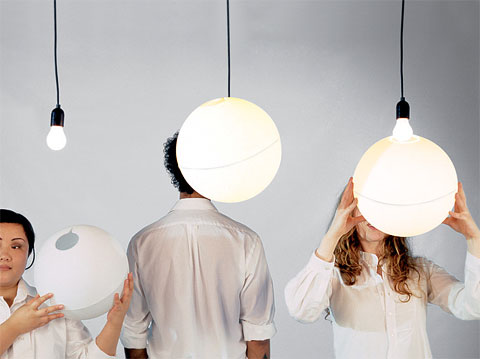 The Hang On Easy lampshade, by droog, is an excellent way to cover any exposed light bulb you have in your home, giving it a much more elegant look. An exposed light-bulb around the house is not only a decorative hurdle but also a lighting disaster.
With this unique lampshade the idea is simple and easy – simply put it on, very easily and hassle-free; so not only you'll upgrade its appearance to a decorative stylish item, but the bulb will also spread soft, warm light throughout the space. This is not just a magical trick to make your bulb disappear, this is literally – bulb fiction.
Ok, it's time to reflect: we all know what it's like to be young, making our first steps into the real world, most of us also know what it's like to be (and maybe still are…) on a very tight budget as far as home decor is concerned.
Finally, a solution that doesn't require us to do too much, and is perfect to get the ultimate result of soft and warm light in our house or office. The Hang On Easy lampshade is perfect for every house, at every spot, changing the vibe in no time and creating a home with a simple touch. This is the perfect gift to get to anyone, as we all know – light bulbs can be found in most houses.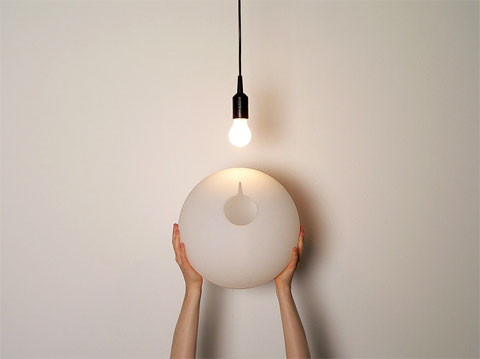 Buy This Item