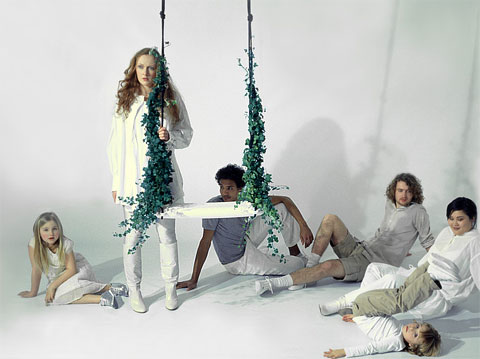 Designed by Marcel Wanders for Droog, 'Swing with the Plants' is challenging all other swings to be not only a decorative item, but also a playful piece. The seat of the swing can be filled with soil and seeds planted inside. As the vines grow up the ropes, it becomes a romantic resting place for either your garden or your living room. Whether indoors or outdoors, this timeless piece will add elegance and style to your space, decorated with nature's best – fresh, living plants.
Placing a swing indoors might be a tricky business; most decorative items are left untouched, like a statute or a flower vase. How wonderful would it be to have a swing decorating your living room? Of course, you'll need the extra space for it, but hey that's pure technicality.
Enjoyed by both kids and grownups, this magical swing brings the room to life. Nature has an amazing power; once we see it we come alive ourselves and inspired by its colors, shapes and scent. The ability to combine the plants with the swing is the ability to bring life to any room we put it in. Whether we use it out on our porch, or even inside our living room – the touch of nature will do the trick. Come on, it's time to go wild!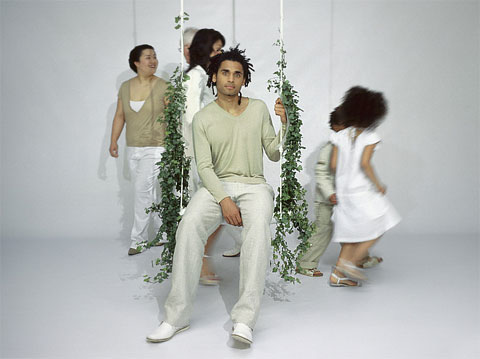 Buy This Item