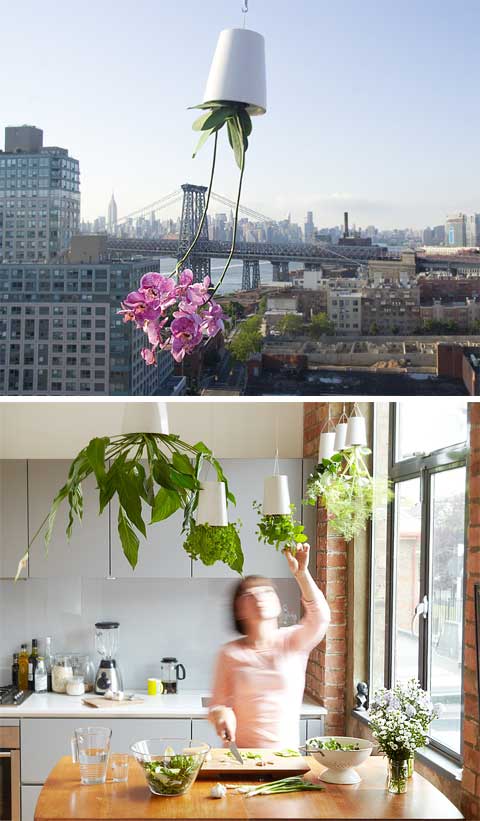 The Sky Planter does not only defy the laws of physics, it is also a perfect way for you to decorate your home with living plants. We've got a trio suspended from the corner of our dining room and a couple of herbs in our kitchen, which is so handy if you're cooking a lot.
So how does it work? A locking disc holds the soil and plant in place, while an innovative reservoir system both conserves water and gradually hydrates the plant's roots. The Sky Planter is designed to save water and it only needs to be watered once a month! This is a revolutionary product that will not only spruce up our home decor, but also change the way we view nature. Who would have thought that nature would look so good upside down!?
Everybody knows that having a healthy, flourishing plant as a decorative item in our home could add a lot to the overall look and feel of a room; however, some of us prefer to avoid it because we don't have the space or we believe plants are high maintenance and we simple don't want the responsibility. That is exactly why the Sky Planter is the ultimate solution for these two major hurdles;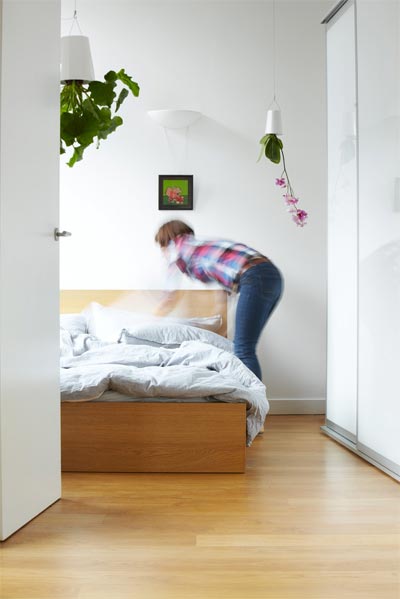 it needs to be watered only once a month, gradually feeding itself, and hung from the ceiling, where there's usually enough space for one or even several plants to bring that unique, elegant touch of nature.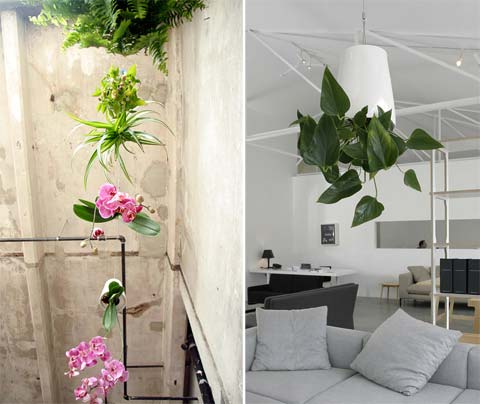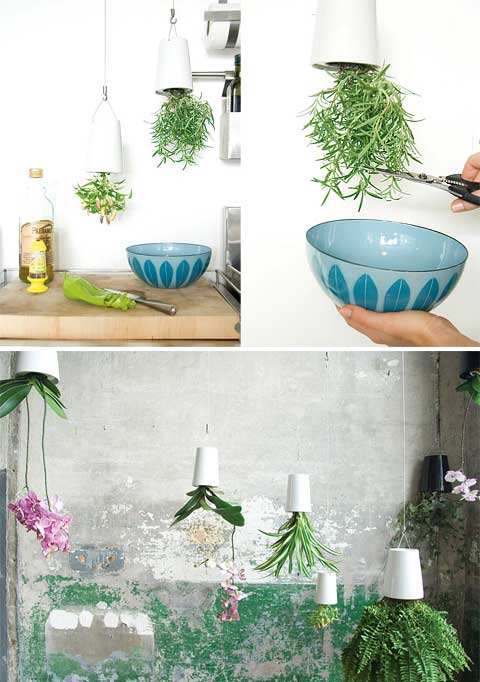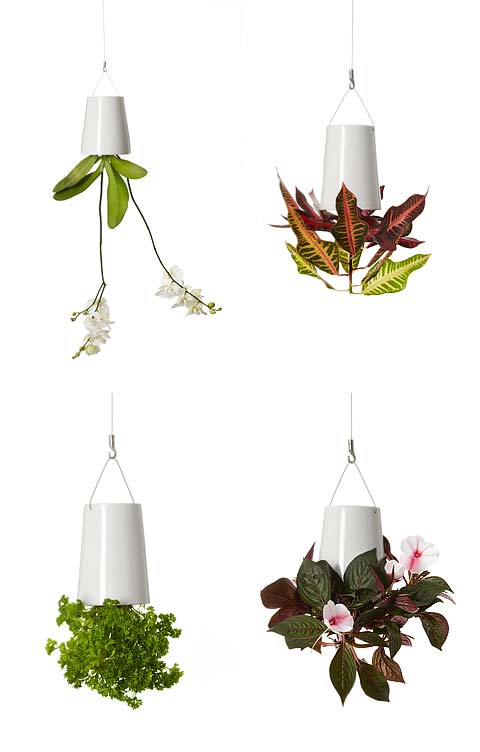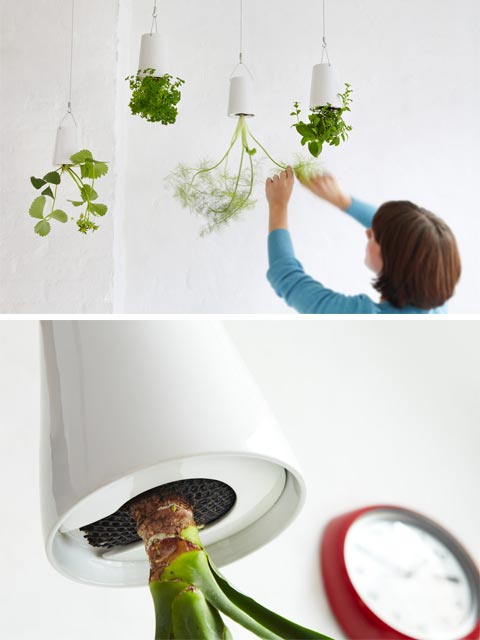 Buy This Item