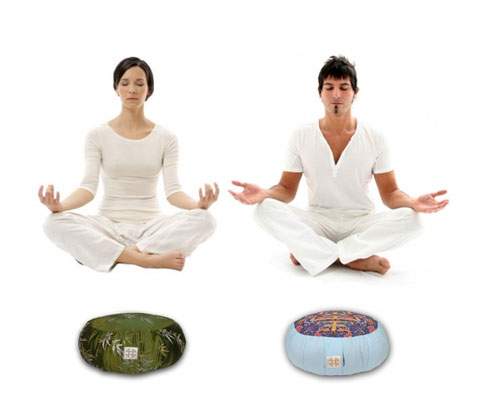 Check out the wonderful Zafu meditation cushion set from Relaxso – exactly what any person who meditates needs to have a daily practice of observing and looking within. Ask any person who mediates and they will tell you that comfort is crucial in order to sit and meditate for long periods of time.
These cushions feature a detailed design of Brocade Bamboo, Dragon Kingdom, and Toile patterns, adorning a unique, round cushion with pleated sides to support the human body, providing you with amazing balance and support while practicing yoga and meditation (lotus, half-lotus or Burmese style) – enabling you to concentrate, focus and observe – Ommm.
Meditation is one of the hardest concentration forms and one of the deepest methods to take a good look at ourselves. Like it or not, looking within is challenging, and for that reason a lot of us avoid doing that. For those who do practice meditation, having a comfortable cushion is crucial; physical pain is a manifestation of mental pain, and in order for us to keep our focus on the mental pain, we need to make the physical aspect as easy as we can.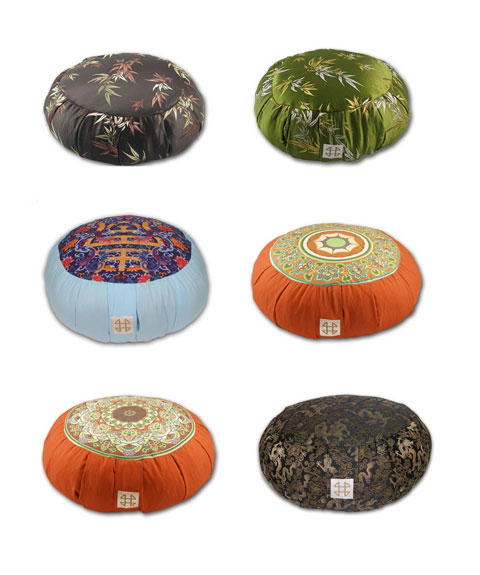 Filled with hypo-allergenic buckwheat hulls, these beautiful meditation cushions also feature a convenient carry handle and hidden zippered opening (to add or remove stuffing as you please). They can also be used as the perfect bolster for stretching your back, and convert almost any chair into a tilt seat for autonomous sitting – ideal for yoga, Pilates or Zen practice.
Available in various colors and patterns, this set will create a comfortable and attractive space for your daily practice – a life long journey of looking within and soul searching.
Buy This Item