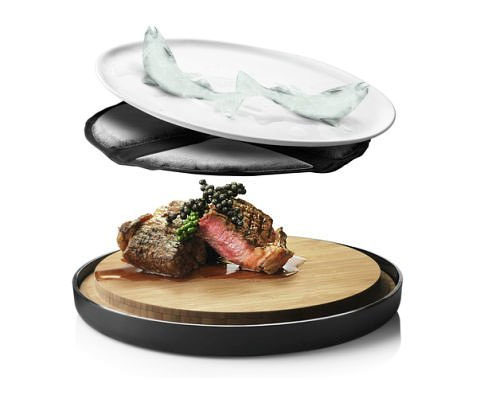 The Norm tray set is a stylish serving set that is ideal for cutting and serving meat and cold dishes. The Norm Swedish design team has done it again. I was really impressed by the fact that at first glance this tray set seemed like a simple design and then as I started using it I fully understood how smart and useful it really was.
Form and function go hand in hand in the design of this set that includes a melamine tray, a porcelain serving platter, a bamboo cutting board and a cooling pad.
The melamine tray is designed with smooth curves on both sides to ensure a good grip while carrying it. The cutting board is made of bamboo, is water resistant and is designed with rubber supports that act as tiny legs and has a hole in the middle. This little hole is actually one of the design features I love the most, when I serve carved meat all the juices run through it into the melamine tray and not onto my beautiful tablecloth (!) and it also makes it very easy to lift the board out of the tray. The board of-course can also be used as a separate serving platter for fruit or cheese.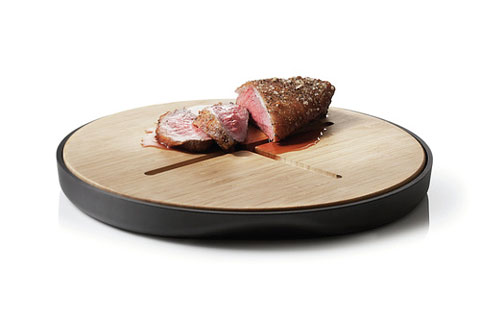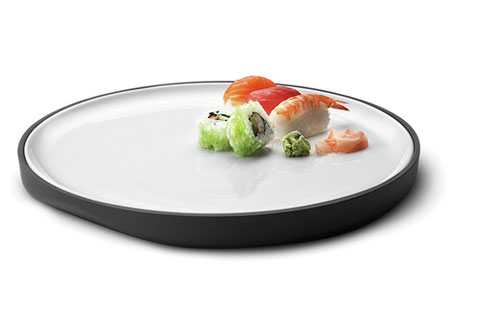 I keep the cooling pad in the freezer and place it under the porcelain platter whenever I serve cold dishes such as sushi, fish or shellfish, and even for dessert. This way I don't have to worry about the temperature of the food.
I know it's a little vain of me, but whenever I use this tray it always makes me feel more proud of my food and that it looks more appetizing.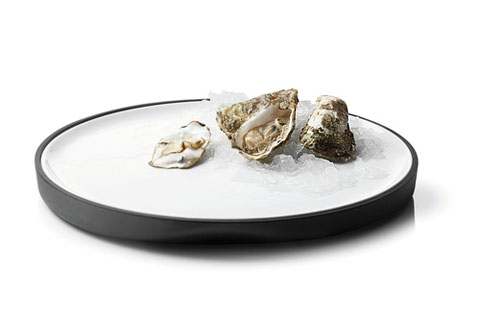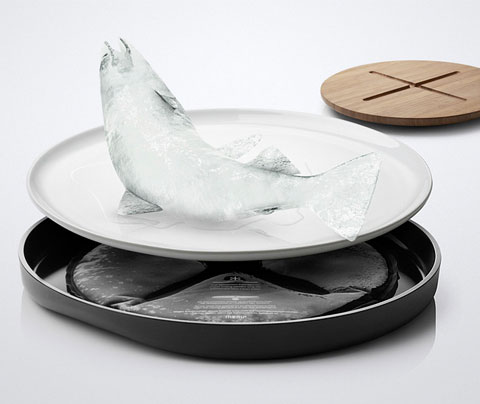 Buy This Item