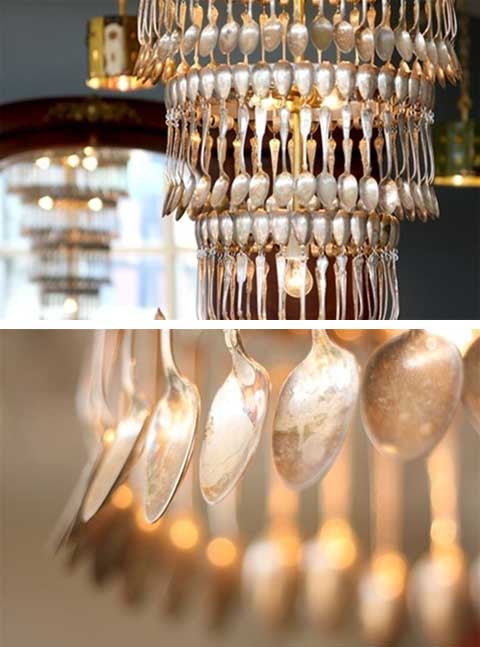 Robbie and Angie Cook from Cake Vintage decided to create something different. …and I'm glad they did. I mean, who wouldn't want an item that is extraordinary and special as their lighting fixtures? What started as an evening with friends, sitting around with a selection of vintage doorknobs and a bottle of wine, turned into a unique lighting collection hand crafted from vintage key plates, silver-plate flatware, spoons and teacups. Tea party, anyone?
Cake Vintage recycled lamp collection is fun and whimsical – one that will provide a one-of-a-kind centerpiece that will catch the attention of all your friends; think of it as a decorative family heirloom that will illuminate your home, while creating amazing shadows on the wall. Take for example the vintage Door Plate Pendant lights with their rustic style, casting a romantic down-lit glow;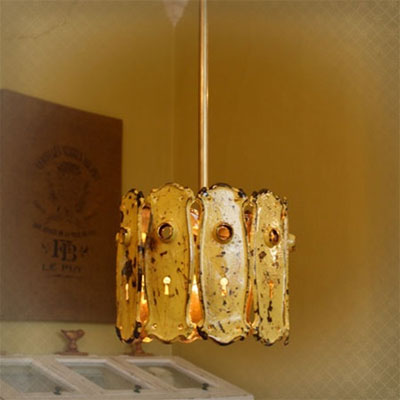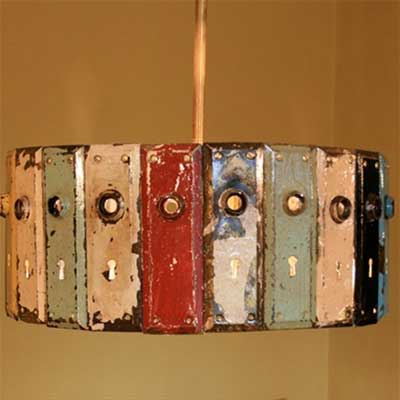 or the amazing Spooondelier, that features 360 silver-plate spoons showcased on several levels;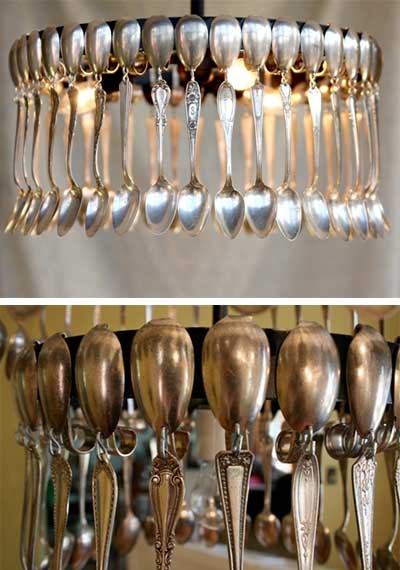 and then there's the Teacup Chandelier, boasting one or two tiers of vintage spoons hand crafted into hooks, on which you can display your favorite teacup collection or any other collectibles.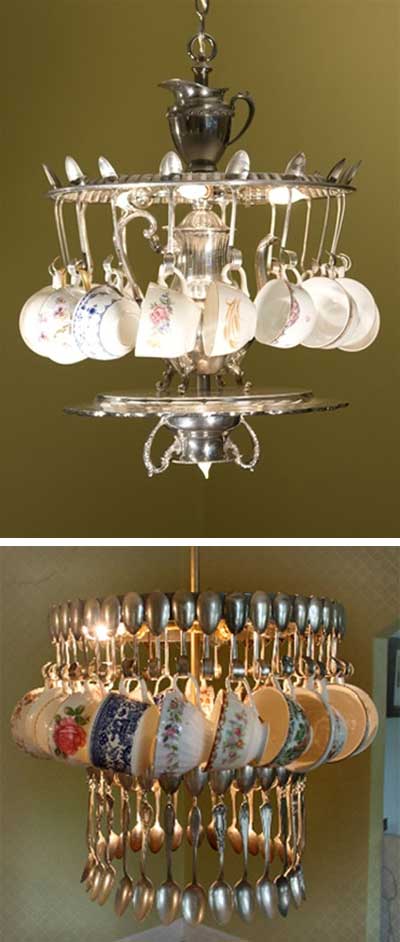 All lighting come with brass hardware, chain for hanging, and are custom made to order.