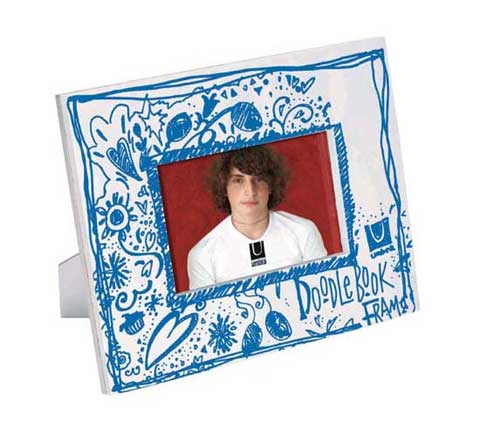 If you're looking for an original way to spice up your pictures, then get yourself the Doodlebook Paper Frame. These photo frames are combined with a stack of paper, letting you create a new scene with the each turn of a page so you can be as creative as you want. Literally. This is your golden opportunity to make any photo look as glamorous and interesting as you want it – picture perfect.
'One picture is worth a thousand words' is the old familiar saying; however, sometimes even a picture needs a bit of help, to be a bit more interesting and attractive. The original idea behind the Doodlebook is it allows you to bring your own creativity into the frame, creating a one-of-a- kind photo decor.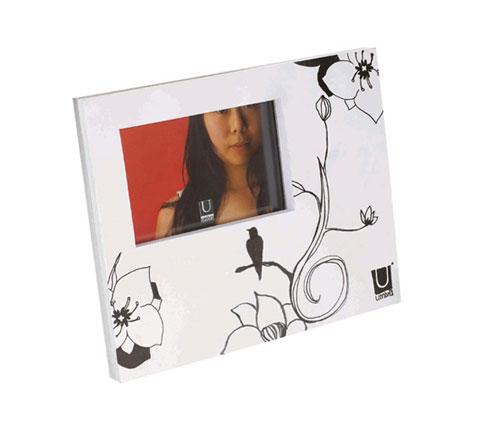 One block has 80 pages, so you'd be busy for a while, and it comes in two sizes: Small- 10″ x 8″ (holds one 4″ x 6″ photo) and Large- 10.5″ x 8.5″ (holds one 4″ x 6″ photo with extra doodle space). If you know any other artist such as yourself – this will make a wonderful gift to give.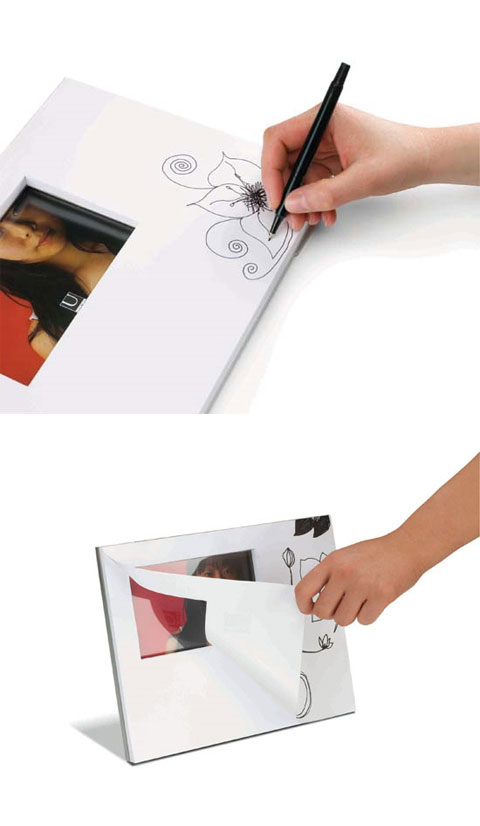 Buy This Item