If you want to add an artistic touch to your kitchen or dining room and you're looking for something a little unusual, then the Soup Can Lights are exactly for you.
Ever since the pop art movement emerged in the 1950's the use of mass-produced items in a different context has become extensive. I am a known fan of this period, I love the style and techniques but I think that what I love the most is the fact that by changing the context of everyday objects our perception of their value is changed. Andy Warhol's famous "Campbell's Soup Cans" is perhaps one of the iconic symbols of this movement.
As there is only a very slim chance of me owning a Warhol original (!), I was really excited at hanging these lights in my kitchen. They are made from discarded and salvaged industrial sized cans of soup, and with a bright cable and a ceiling rose made of a recycled tuna can, make a very pretty retro style lightshade.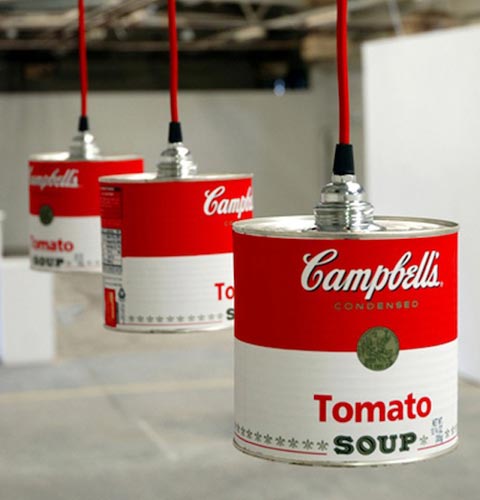 Though they have a retro feel to them, the fact that they are recycled definitely gives them a contemporary twist. By turning the iconic Campbell's Soup Can into a light fixture, Helsinki-based designer William Heefer has gone one step further, integrating sustainability and recycling with popular culture ideas.
In addition to the original Campbell's Soup shades you can also choose the classic Heinz Baked Beanz version. These eye-catching Can Lights will shed an artistic light on any kitchen or dining room.
E27 40w bulb
15cm x 15cm
CE rated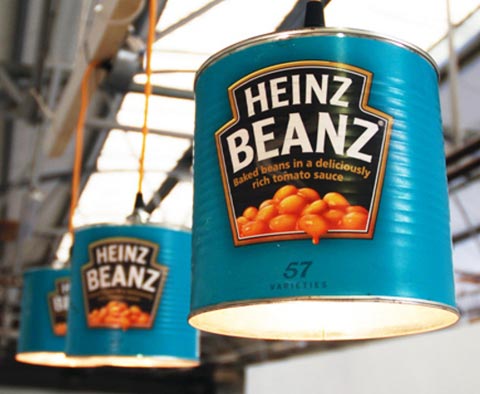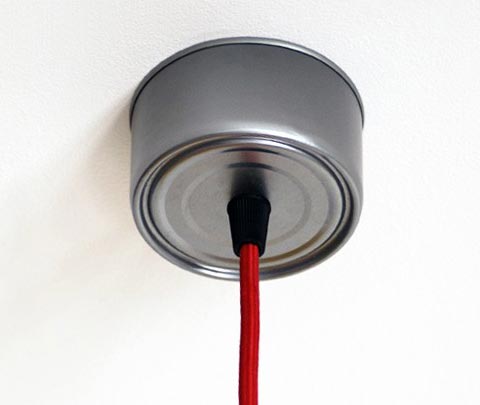 Design: William Heefer
Photography courtesy of William Heefer