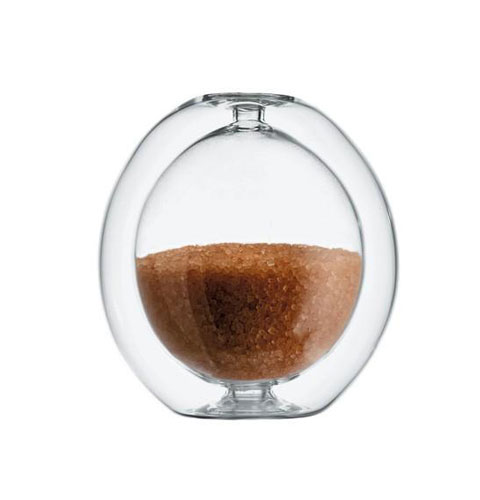 It's always sweet to find a new way to look at everyday things, and the Zucch Sugar Dispenser from Alessi is certainly original. Alessi have once again managed to turn an ordinary everyday item into a fine beautiful object. This dispenser is both fun and elegant and fits perfectly into any tea (or coffee) ceremony, whether I use my everyday porcelain mugs or my grandmothers' fine china teacups decorated with gold and roses.
The Zucch Sugar Castor is a double-walled globe made of clear lead-free glass which is bright and smooth and creates a unique optical effect. The sugar itself is contained in the inner globe (which has a rubber stopper on the bottom for refilling) and is poured from a hole in the top. The look of the globe changes when filled with sugar, depending on the type of sugar you use, white, golden or dark brown.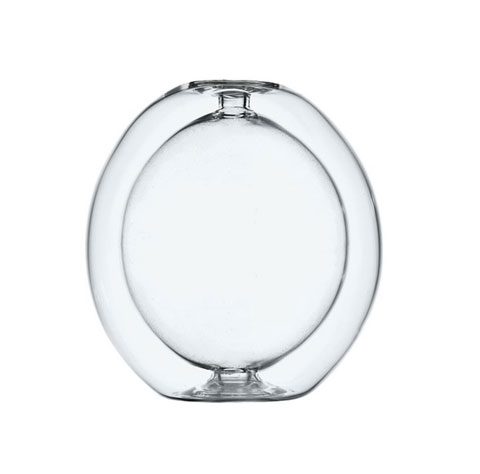 Alessi products are known for their high degree of innovation and experimentation. Their designs bring to household products a quality beyond their function, making them stylish and fun.
Known as the "Italian design factory", Alessi has manufactured household products since 1921. Many of their unique products are a result of their collaboration with some of the world's best designers. One of the youngest designers to collaborate with Alessi is Lisa Vincitorio, who originally designed the "Fruit Loop" and has now designed the "Zucch Sugar Castor".
So now that I dispense my sugar in style with the Zucch Sugar Castor I can invite both Mary Poppins and the Mad Hatter to join the party.
Measures: diameter: 8.5cm / 3.25 In; height: 9.5cm / 3.75 In; Contains: 13ml / 4.5 oz.
Buy This Item