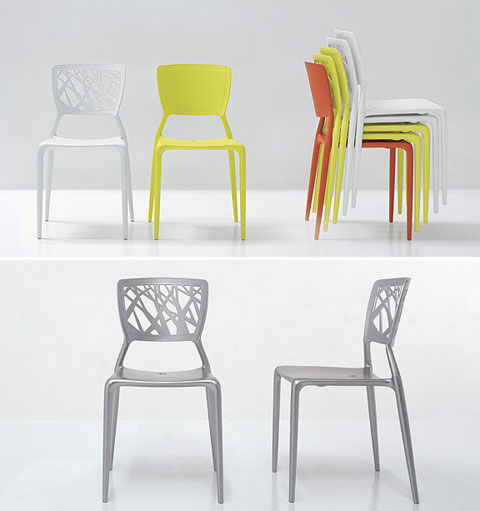 The Viento chair is designed with Italian aesthetic and makes for styled entertaining, both indoors and outdoors. I have a dining room table that comfortably sits eight people and most of the time this is sufficient. When I invite my friends over for dinner I can expand it to sit twelve. I also have another set of table and chairs that are weatherproof because in the summer I like to entertain outdoors.
Up till now I have been using three types of chairs: eight regular dining room chairs, four folding chairs, that I keep in storage, and some more chairs that are suitable for outside. Ever since I bought the Viento chairs I have solved one of my biggest problems – space.
The Viento chair was designed by Dondoli and Pocci for the Italian furniture brand Bonaldo. By using fibreglass-filled polypropylene and modern air molding technology the designers managed to create a sturdy, stable chair that is also very lightweight.
The Viento has either a weaved or solid backrest and is available in a variety of five flat colors (white, anthracite gray, orange, yellow or light blue) and two metallic ones (gold or silver).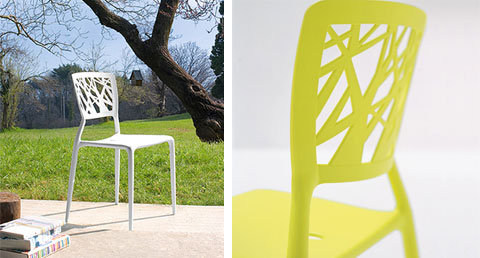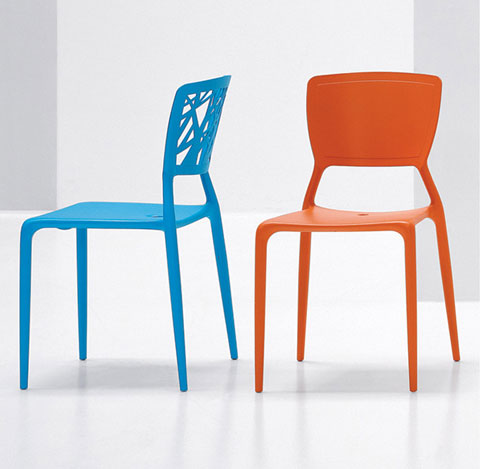 The design of the chairs is so stylish that they look good around my dining room table but as they are made of durable material I can use them outside without ruining them. They are designed for stacking one on top of the other which saves a lot of storage space.
Since I now need only one type of chair I actually bought a mix of colors (gold, white and orange) and I play around with them according to the mood I'm in. The Viento chairs also work well in public and professional settings, adding a touch of Italian chic to any interior.
Here's a small tip: When you buy dining room sets make sure the chairs are comfortable, stylish, can also be used outdoors (which is a huge plus), and most importantly reflect your personality and taste.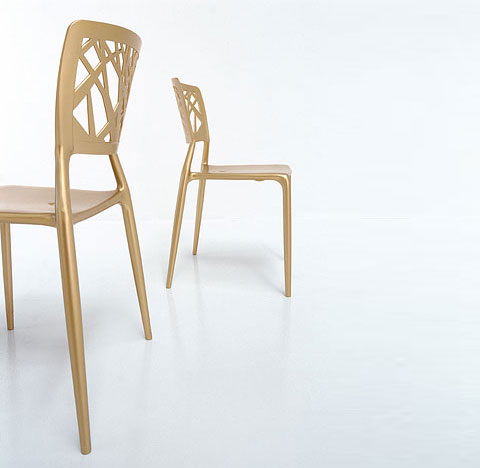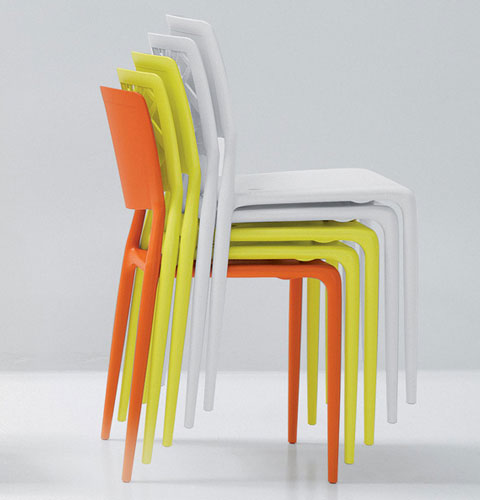 Buy This Item