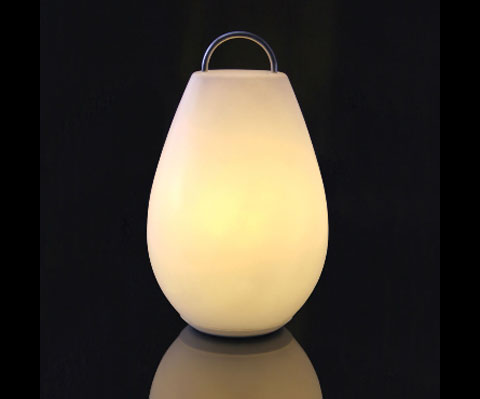 If you're looking for an atmosphere creator or a soft light that you can place on the bedside table or on the patio, then the OXO Luau lamp is for you. It's a portable, cordless LED lantern that stays lit up to 10 hours, is cool to the touch and provides a soothing light.
Luau's dimming feature allows you to control brightness by simply rotating the lantern's integrated base. This unique lamp illuminates automatically when lifted from the charging base or during a power outage. When placed on the charging base, it automatically recharges for the next use. Place it anywhere you need to create that special vibe and soothing ambiance, and with no bulbs to change, this item can be enjoyed for many years to come.
It's been said over and over again – lighting is what creates the vibe. Not only that, it is a very important decorative feature, sometimes serving as the centerpiece itself. The Luau could serve both functions – it could be the spotlight, presented in the center of the table or it could be placed on your bedside to spread the light and provide a soothing effect.
It's special design will serve on a daily basis as well as on special occasions. With no cords to handle – you're stress free and can use this special LED lamp anywhere you want. Measures: 9" x 9" x 15".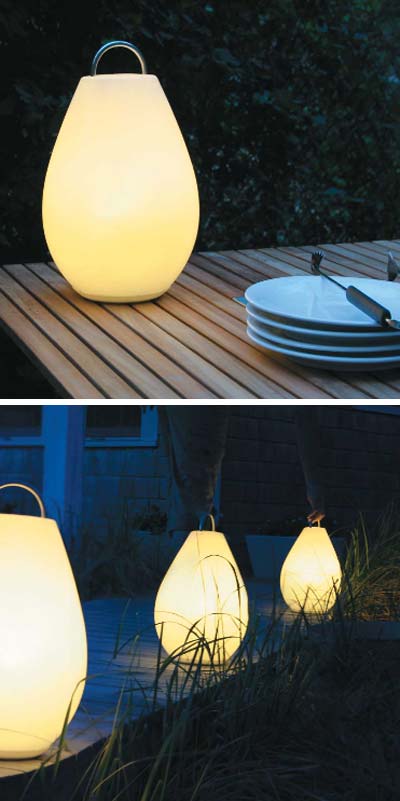 Buy This Item