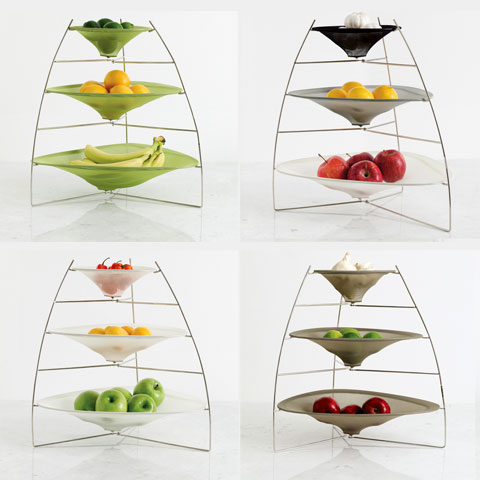 The Chilewich Ray Tray will have your fruits and vegetables on display just as you want it to be, and just as it should be. The 19-inch-tall Ray Tray's sloping stainless-steel frame holds three separate trays, made of a flexible nylon-Lycra blend. The tiered trays, which are removable and machine-washable, allow fruit and vegetables to breathe.
Why hide them in your fridge while you can simply put them on display in this unique tray, and enjoy not only its fine design but also the vibrant colors of all the fruits and veggies. Here is a simple item that can spice up and bring your kitchen back to life with a simple use of everyday materials and nature's colors.
Our kitchen is where we create things, we create our food, the fuel we need to keep going. Therefore, it is crucial we'll have the right ambiance, as whatever cooked there is going into our body, and we want to feed our body not only with super food, but also with the right vibe.
It is amazing how some items can change the overall settings completely. The Ray Tray, by New-York based designer Sandy Chilewich, is a simple item most of us will not think about it as a decorative piece, but it allows us to bring so much life into our home and fill it with cheerful colors for inspirational cooking. Available in black/smoke/off-white, green and off-white, the Ray Tray will make the difference in your kitchen, not only for the food but also for the mood.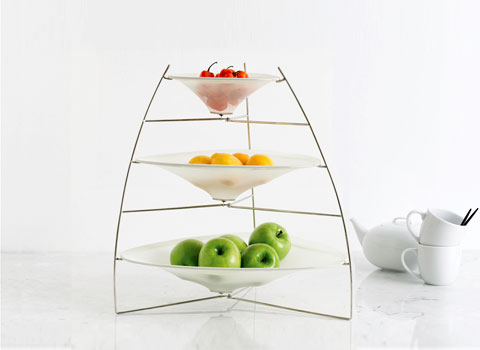 Buy This Item