For me, spring means the beginning of outdoor entertaining season. The warm weather thaws out my friends and out comes the barbeque grill and the beer. As summer sets in, Saturdays find us at the beach or hiking nearby, always accompanied by an abundant picnic basket. Whether the gathering is fancy or easygoing, there always seems to be a need for ice cubes and coolers to keep the fresh food cold.
The Fusionbrand IceOrb receptacle is great for doing exactly all these things: you can use it to make the ice, to store it, to keep food chilled and to serve cold drinks.
It is made of an outer silicon receptacle with 21 oval indentations, an inner bucket and a lid. To make ice cubes (21 at once) fill the orb with water then place the inner bucket back in the orb close the lid and into the freezer, once frozen, remove the inner bucket and pop out the cubes. While you make a new batch you can store the cubes in the bucket (it holds 51 cubes).
The inside of the orb is airtight and odor free and can be used to store and serve cold food (even creams and mousses) which is great for buffets and outdoor venues. And for those festive occasions that white wine or champagne is served, the orb doubles as a wine bucket, just place it on the lid and you won't get a wet puddle on your tablecloth. The IceOrb is very easy to clean and is top-rack dishwasher safe.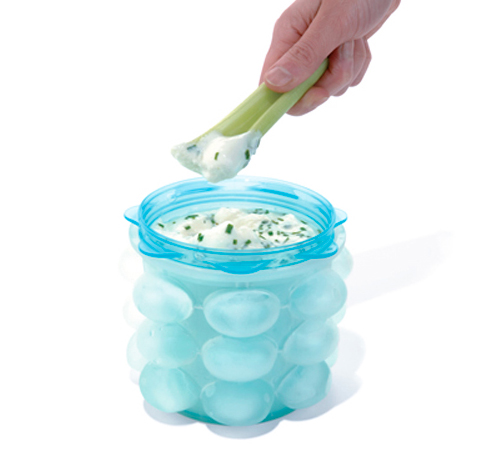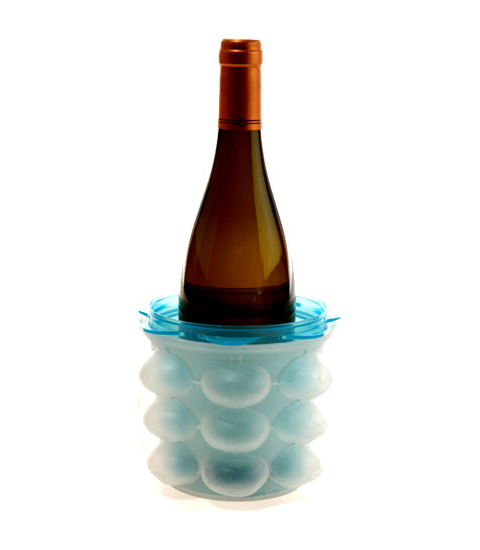 Buy This Item