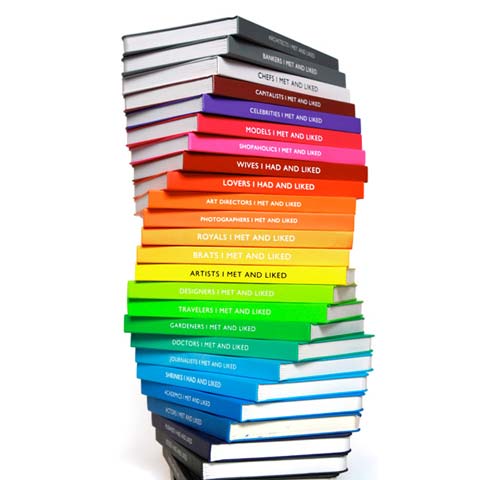 Like most people I know, I am very comfortable using all the electronic gadgets out there and they have definitely improved my life. On any given day I can go out with my laptop and continue working while sitting at my favorite cafe, when I travel I take my iPad dispensing the need of carrying five books with me, and my smartphone is a combination camera and mini-workstation. Still, I always carry with me a sketch book and a pencil.
I started doing this when I was a design student, using my notebook to jot down and capture any random thought or design inspiration that I encountered but I was surprised to find out that many of my friends also have some kind of notebook they use. Some use it for writing down their thoughts and dreams, some use it to sketch and some use it as a scrap book to collect and catalog memorabilia.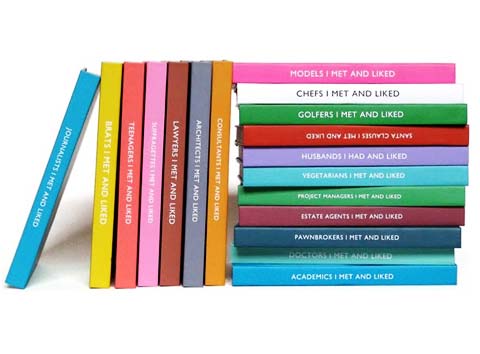 The Archie Grand are quality notebooks, hard cover with a matte-lamination finish, oversewn and 160 X 115 mm big, they fit nicely into any bag or pocket without warping. The pages are of high quality paper so it's fun to sketch in them and the ink doesn't run. And they come in a wide range of colors.
The story of the Archie Grand notebook family goes a little like this: a Scandinavian company founded in the 1980's encountered hard times with the death of the grandfather, Reinhold. After living and studying in London, Archie returned to revamp and revitalize his grandfather's company. He came up with the notion of producing the notebooks in many different colors and titled them: "—- I met and liked" (Baseballers I met and liked / Bosses I had and liked / Brats I met and liked etc). With at least 62 different titles there's a blank notebook for every occasion, hobby and profession.
The classic Archie Grand notebook is 165 X 115 mm and the Jumbo notebook is the large scale version. Whichever you prefer, these notebooks are sure to inspire your creative ideas.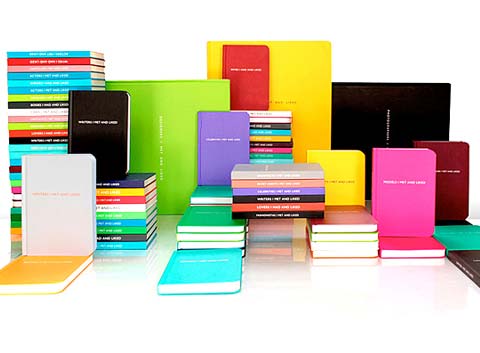 Buy This Item