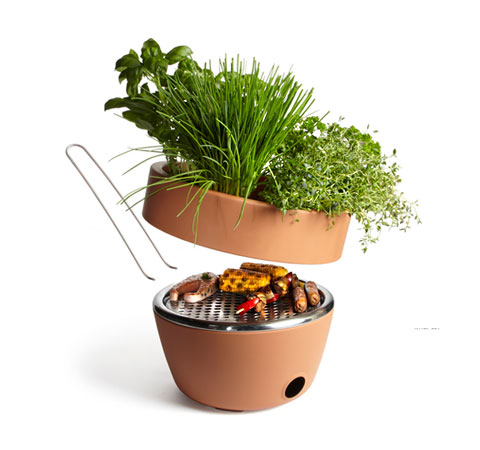 Any nice weather is always a good reason for a tasty barbeque. Urban living is usually done in small apartments, however, this doesn't mean you need to give up on your BBQ. The Hot-Pot BBQ, from Black+Blum, is the best solution for any small space terrace – It's a BBQ and herb-garden in one!
It looks like a terracotta pot, but conceals a BBQ grill underneath. Grow your herbs on the top to season the food you cook on the grill. Made from stainless steel with carry box made from unbleached recycled cardboard, it is the ideal BBQ set for city style rooftops and terraces. Things are not always as they seem, this one is no different – under cover.
Here is the thing – modern life has brought us to realize that two of the most valuable things we have are space and time. Unfortunately, time is not for sale, however, space is for sale in any shape and form. We need to take advantage of that as sometimes we experience lack of space that can affect us in many ways.
The brilliant design of the Hot-Pot BBQ can save us some space, help us grow our seasonal herbs and allow us to invite some friends over for a juicy steak – anyway you look at it – this is a perfect deal.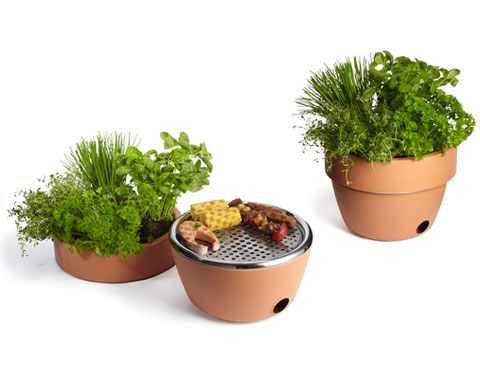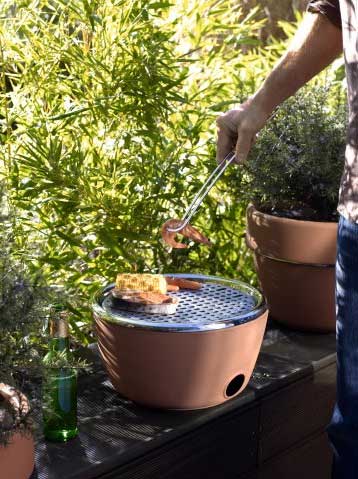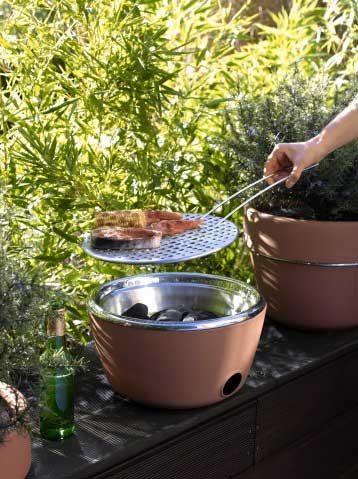 Buy This Item