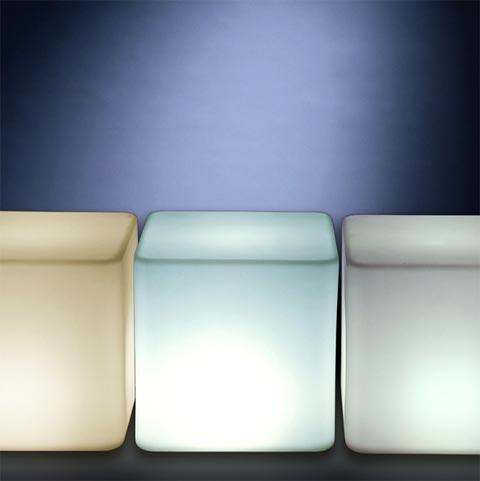 There's Generation X, Generation Y and from now on there should be a Green Generation. The most urgent thing for our earth right now is think green and be green. The Illuminated Planter, from Rotoluxe, is exactly the approach that should dominate the world of modern design. This extraordinary collection is the ultimate combination of recycling, green thinking, unique design and sustainability.
As this unique collection comes in several colors, you can use the different glow of each color to the benefit of your design. When you sum it up, it's not only a planter, it's also a light-glow stool, seat or table as well as an ambient light fixture, both for indoor and outdoor use.
You can use the illuminated planters both inside and outside, depending on your decorative needs. Manufactured from 100% recycled plastic, each product prevents 10 pounds of plastic waste from entering the landfill. This is an added value not just for your home decor, but also for the entire planet. There's a lot that could be done with such an innovative approach and thinking.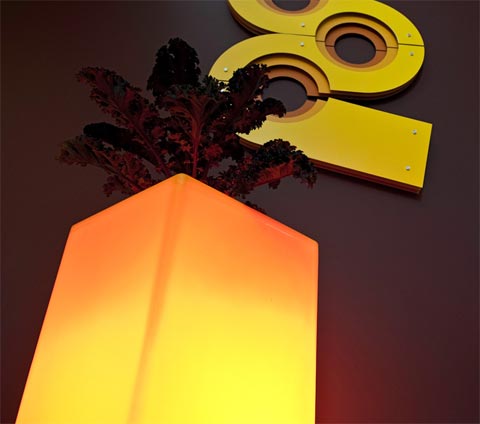 Modern design is all about re-using what we already have, in an original, out-of-the-box approach. It is all about taking existing material and designing it to serve several purposes. Modern design is green design, making the most whilst wasting the least.
As far as modern design goes – The Rotoluxe Illuminated Planter is like a cherry on top. Making the most, wasting none, aims at serving several purposes. This is a win-win product, you can't go wrong here. Use it anywhere you want in your house or outdoors, it'll bring the joy, freshness and colors of a living plant, a glowing ambiance and the benefits of green manufacturing.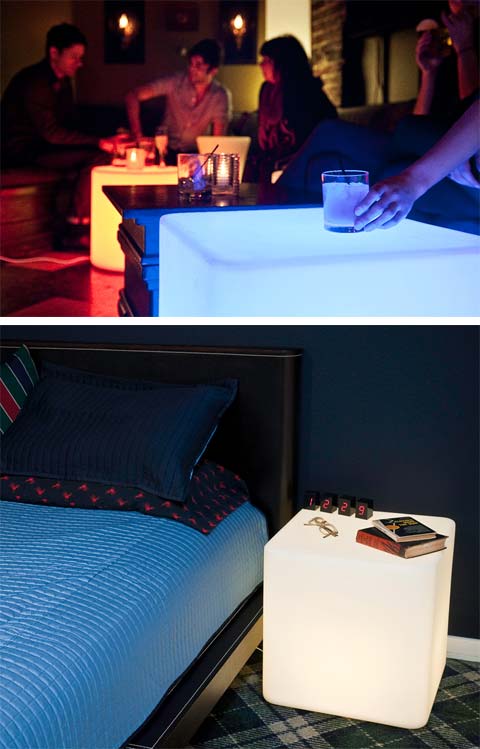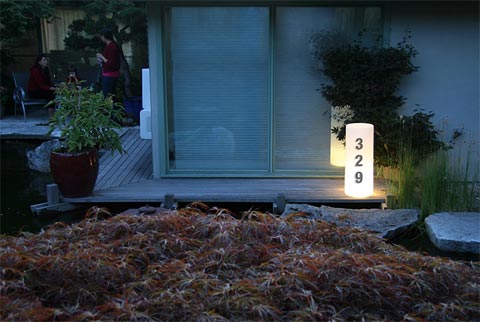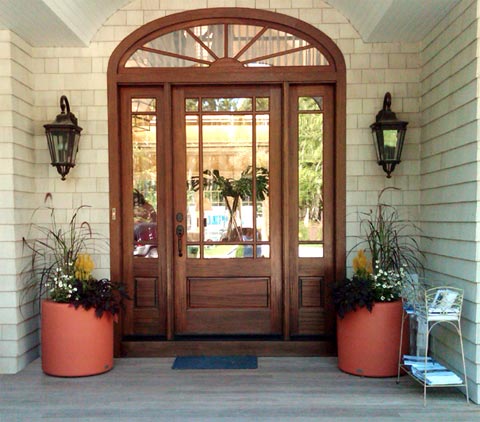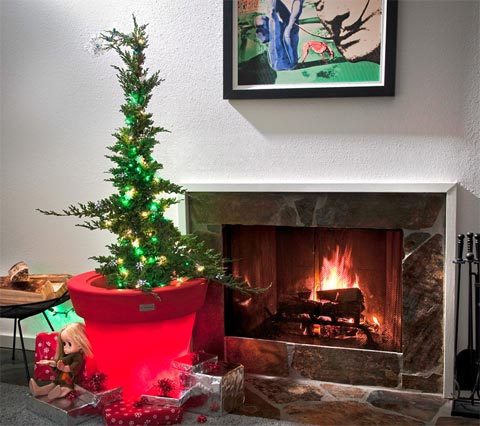 Buy This Item