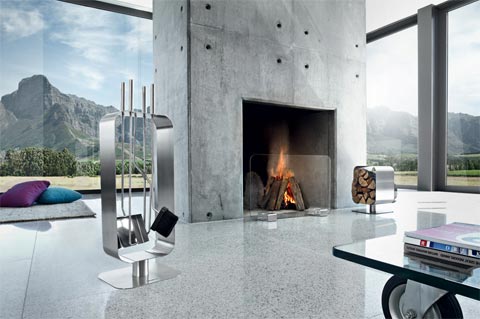 I think we can all agree that one of the most heart warming sights is a fireplace on a cold winter's night. In order to keep that fire burning, we need to have a pile of logs ready. These beautifully modern Wood Log Baskets, from Blomus, will help you keep the fire lit all night long, while adding a touch of style to your fireplace design.
With a contemporary design that will fit in any room, these elegant baskets provide a special storage space to stack up your wood logs. The silver color of the stainless steel makes a nice contrast against the black accent pieces on the feet and handles. Rectangular holes provide ample space for your hands to fit through.
Well, if you're lucky enough to have a fireplace in your home, you simply cannot ignore the 'little' things, like the wood logs. This contemporary piece with its minimalistic design will make the whole difference, and will upgrade the entire look and feel of the room, not just the fireplace spot.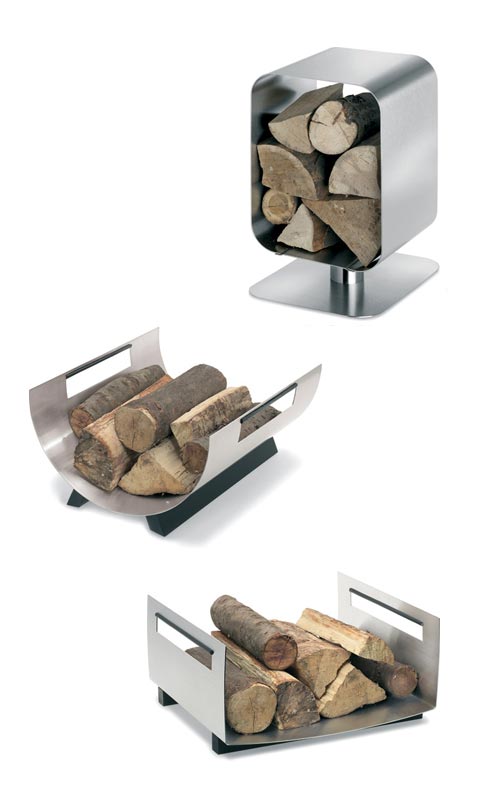 Buy This Item