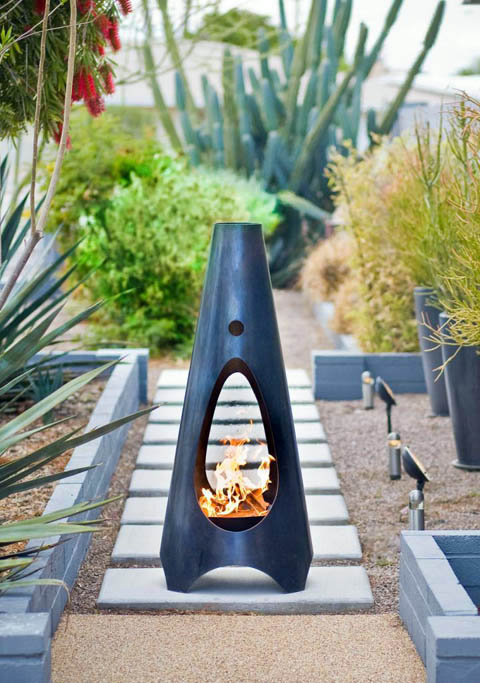 The ModFire Collection, now 8 different products in total, is a series of modern, portable fireplaces created by artist Brandon Williams. Ranging from just 2 foot to 7 foot, the selection of open fire holders can bring warmth to a tabletop or to a whole venue depending on the scale of your space.
The models vary in fuel type, some running on natural gas for instant flame, some propane or ethanol, and some wood for a more authentic feel. Most are available in a set of 5 zingy colors including azure, pure white and even maraschino (as in cherry) and all are made of rolled stainless steel. There must be a solution for all modern day fire-hunters from this collection.
What sets these burners apart is their sleek look and feel (a world away from dowdy terracotta or rusty grills) and their convenience.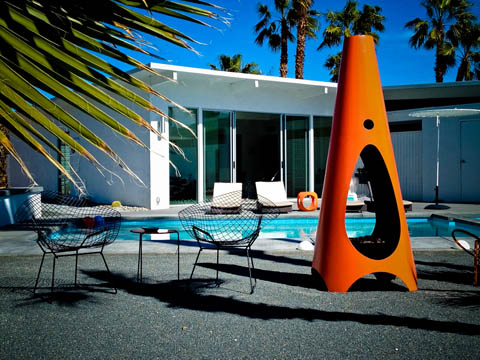 For all but the wood powered versions, the ability to conjure warmth and light is instant, and the baby Tablefire and larger Hausfire can even be used indoors. And of course, they bring the warmth and light to a space that naked flame always does.
Dimensions; Tablefire; 11" diameter at base x 24" height, Urbanfire 22" x 48", Astrofire; 34" x 17" (bucket shaped), Hausfire 22" x 48" (plus 20" with Modpad base). Bonfire; 32" x 83".
Modfire or Godfire, depending on how you see it.