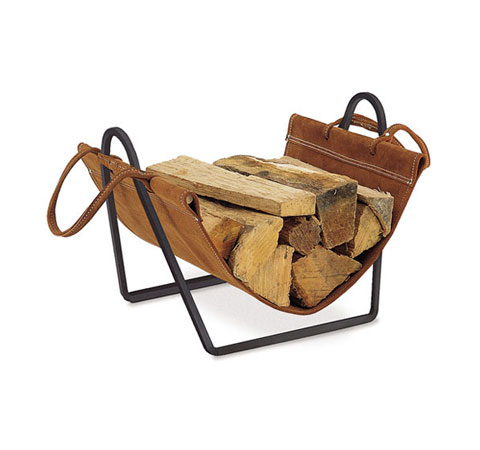 A fireplace usually serves as the central focal point of your home, and there's no denying that cuddling near a crackling fire on a cold winter's night is a real treat. So, if you're looking to accent and spruce up your fireplace design, today's market offers gorgeous screens, tool sets and wood holders that will add loads of character and rustic style to your home decor.
Pilgrim Home offers a wide selection of tools and accents for your fireplace, finished in vintage iron or burnished bronze, and I must say their collection of wood holders has caught me eye. You can store your wood in a minimalist-designed Log Hoop, completely welded using 1/2″ solid steel stock, and available in various size diameters 24″, 36″ and 48";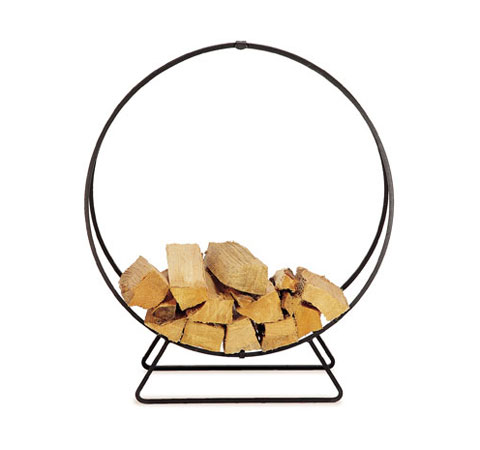 if you're looking for something with a soft, elegant appeal the leather and canvas Anvil Carrier will do the trick, carrying heavy loads with ease;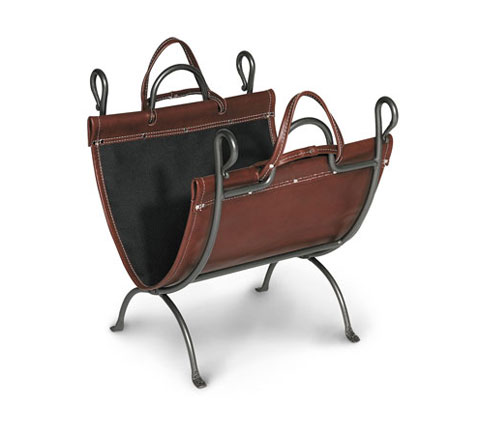 there's also a Folding Log Carrier, made from premium brown suede, featuring a folding frame that makes it easy to store during the off-season.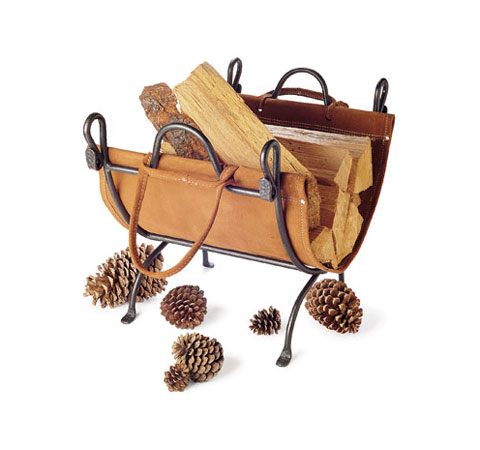 Buy This Item