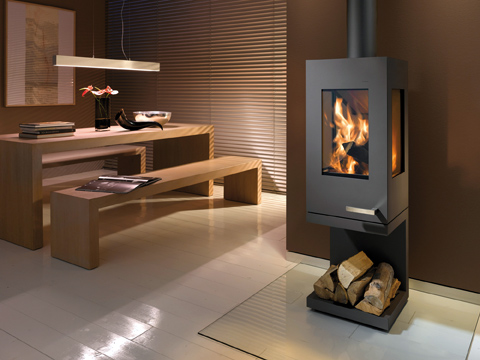 For modern design mavens, wood-burning stoves are much more than simply a heat source. The Pico Kamin version is an edgy-as-you-like grey steel stove that allows you to optionally hide the flue, or celebrate it.
The Pico Kamin is a beautiful yet compact fireplace designed to disassociate the link between size and heat output, thus freeing space in a small room but maintaining the warmth effect of a roaring fire. The design is a long way from the twee cast iron monsters of the past – it has minimalist finishing and triple aspect windows to watch the fire through. The hinges are hidden and the fuel door covers the entire front surface, with a brushed steel squared handle that remains cool.
That strange hypnotic effect of burning flames can now be watched from all 3 sides, meaning that the Pico could be used as a room divider, or focus point in a multifunctional space like an open plan kitchen-living room. The neat box shape would suit Scandinavian wooden interiors, or more industrial style spaces – especially those prone to the cold!
Dimensions: 1215mm H x 390mm W x 390mm D.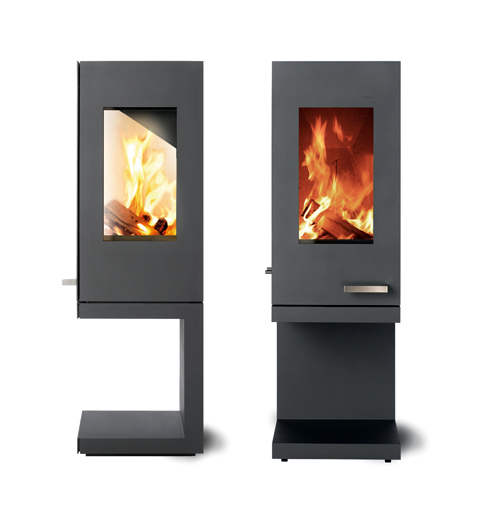 Designer; Sebastian Buescher for Skanatherm