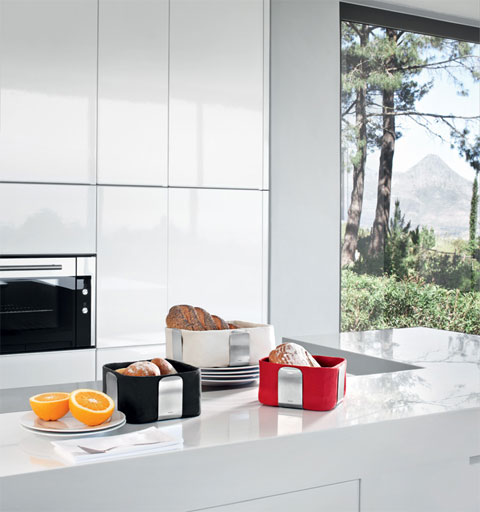 I don't know about you, but for me a meal is not complete without having some fresh bread on the table. I know, very basic, but still, most needed. Desa is a stylish bread basket that will make a centerpiece in every meal.
Whether it's warm Cinnamon buns, croissants, Danish and other fresh pastries for breakfast, or a healthy loaf of oat bran bread for dinner, this lovely basket will complement each and every item while decorating your table setting.
The bread basket is held in shape by the stainless steel frame. For cleaning purposes simply remove the cotton liner. It is available in several colors of your choice: Sandy Yellow, Grey or Dark Brown. This elegant piece will be suitable for a Sunday breakfast or a formal dinner, whenever you're using it – your guests will be served in style.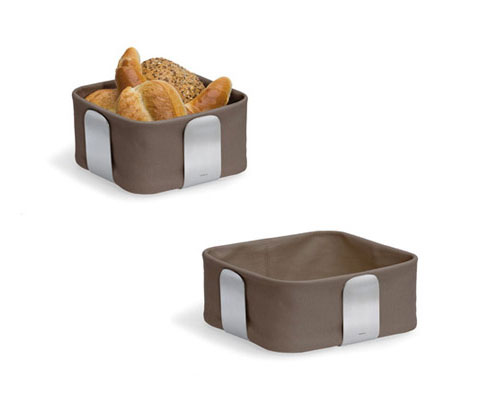 Buy This Item