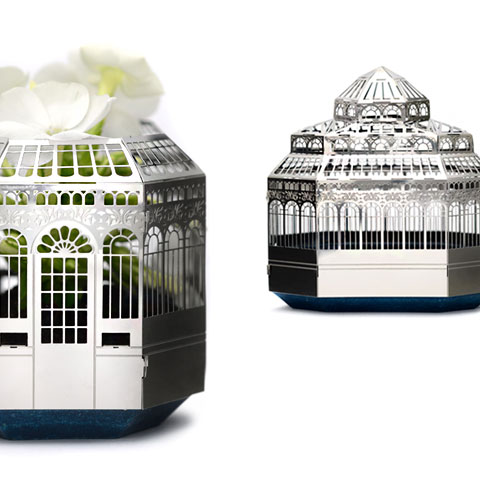 Some people might describe me as someone with a natural skill for gardening. And it's true, I love spending time working in my garden, planting vegetables and flowers, pruning and weeding, and what not. Imagine my surprise when I came upon a decorative item which combines my love for gardening with my passion for design aesthetics. Meet Plantini – an elegant metal plant house kit with a flair for a bygone era.
Plantini is a miniature interpretation of the exquisite botanical steel glasshouses, which were constructed back in the Victorian era to nurture exotic plants. Plantini arrives in a beautifully-designed package which includes 4 flat-packed etched metal sheets, a planting pot, compressed compost, flower seeds, and step-by-step instructions.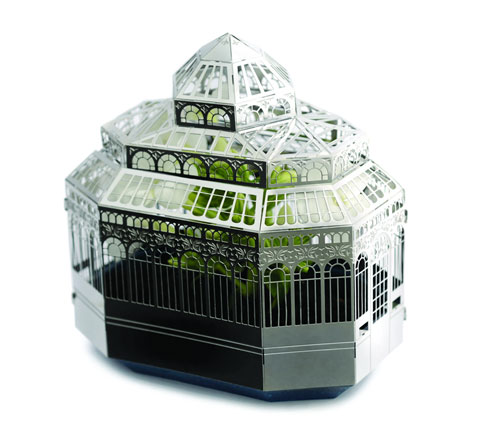 After laying out all the components on my table, I started with the delicate task of constructing the building – a task which required attention to detail, quite a bit of folding and a fair amount of patience. Getting the shape of the roof canopy just right turned out to be a bit complex, however the final assembly took care of that, keeping everything in place.
The final result is a tiny yet delightful structure to decorate your tabletop with. The only thing I would change is its size; standing at just 9.5cm tall, I wish it were larger… After building the plant house, simply sow and water the seeds, place in a warm light spot, and wait for your Plantini to come to life.
Available at Another Studio for Design