Last week I've stared at my living room and thought to myself it's about time to buy some new items, this stuff needs to get out of here! And what better way to start decorating than with a new table lamp.
That's why the unique design of the Take Lamp instantly caught my eye; first, its shape comes from combining two joined symmetrical parts: two flat, a rectangular and two- dimensional plates that each one of them assumes the shape and volume of a half-lamp; second, its complex luminous-crystalline light gives the room a cool vibe.
Third, the lamp is made from a transparent or colored injected polycarbonate, which makes it even more unbelievable that a simple material like this one can upgrade your entire room decor. The Take Lamp is available in many different colors such as: red, green, blue, orange, yellow, black, white, smoke and for those who like to keep it simple you can always get the clear crystal version.
With loads of character, this unique lamp is modern in every aspect yet has a classic shape that will fit into any room. So if you're looking to upgrade any room in the house just try the Take Lamp, its lightastic!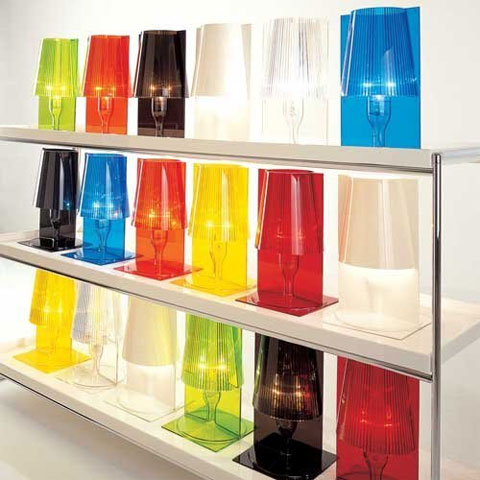 Buy This Item