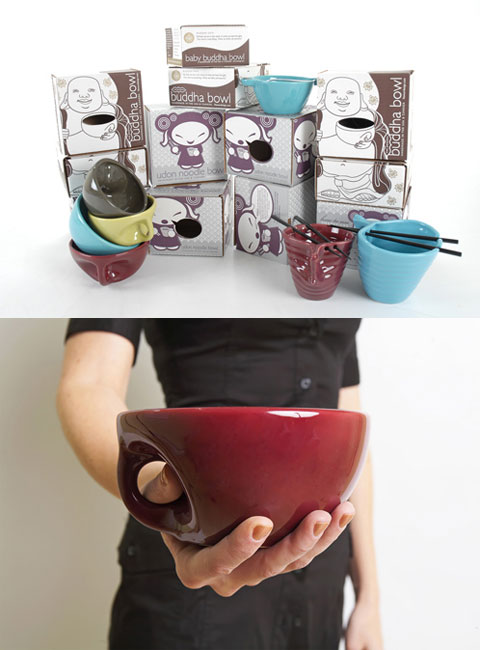 A bowl full of noodles is one of my favorite dishes, and devouring it with chopsticks is all part of the fun. In today's market there are all sorts of serving bowls, however not all of them are easy to hold in one hand.
Then came Flavour Design Studio – who strive to design products that make people say "why didn't I think of that!" – and created a collection of stylish bowls with a touch of zen, which are perfect for eating noodles and are extremely handy.
What makes these bowls so handy is their unique, yet simple design which allows them to rest comfortably in the palm of your hand – perfect when lounging in front of the TV. Available in various colors, each bowl is handmade featuring lead free glaze, and is microwave and dishwasher safe.
The Buddha bowl, for example, is also perfect for serving rice, soup, ice cream, or cereal. Buddha holds 18 ounces; measures: 3.25″H x 6.25″D. There's also a smaller version called Baby Buddha, that holds 12 ounces; measures: 2.75″H x 5.25″D.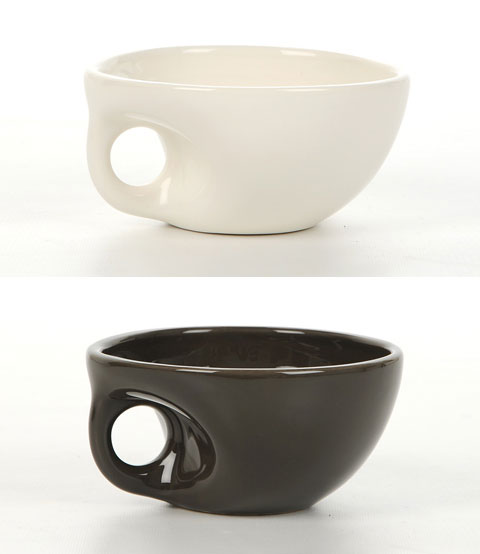 The Udon and Ramen noodle bowls are Japanese-inspired with a slightly different design; they too fit perfectly in the palm of your hand and are completed with a special resting place to hold your chopsticks. Udon holds 22 ounces; measures: 6″H x 6″D. The smaller Ramen version holds 16 ounces; measures: 4 5/8″ H x 5 1/8″ D".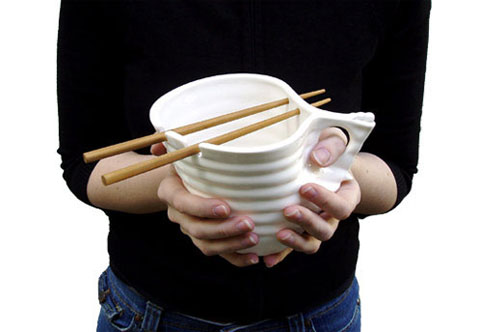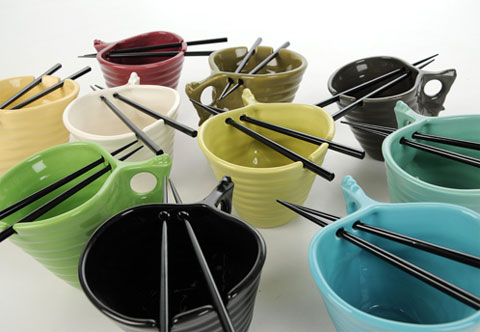 Buy This Item