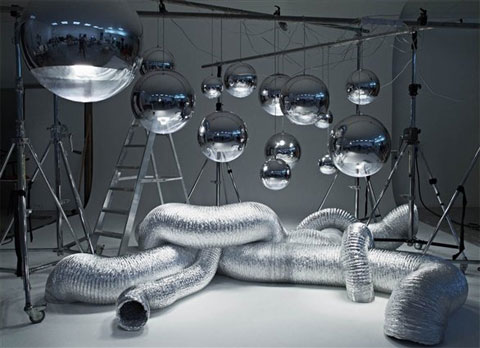 There is something we all can agree on, different lights can change our mood and set the entire ambiance just as we want. The beautiful Mirror Ball Collection by Tom Dixon does not only change the atmosphere in terms of light but also gives your house a unique avant-garde design.
The concept behind the design of this collection is inspired by the space helmet shape. The light fixtures are made from polycarbonate and aluminum with the advanced technology of vacuum metallization to create a smooth, reflective orb that will leave people astonished.
Thanks to the internal metallic design of the ball you will get a focused light beam from the bulb, which will fill the entire room with a soft and ambient atmosphere. Also the chrome surface of the mirror ball adds a reflective effect to your room transforming it into something we usually see only inside fancy high class houses.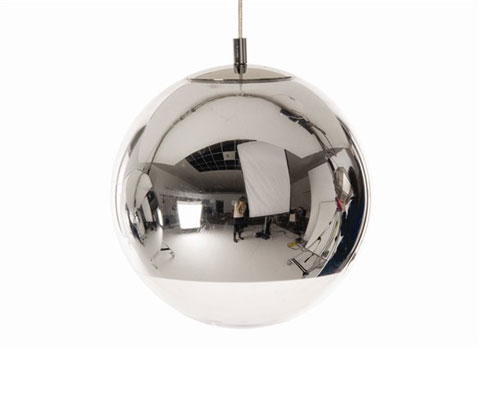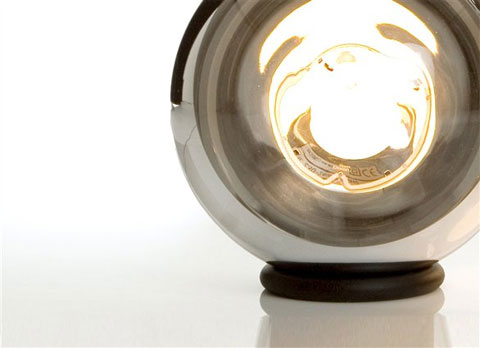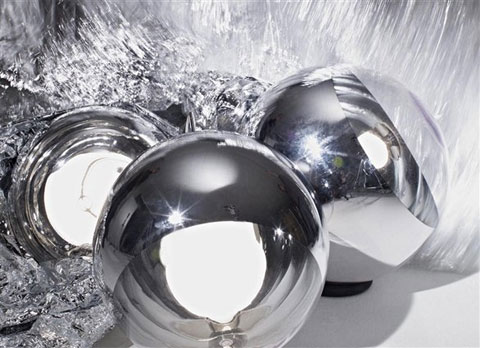 This contemporary collection comes in three different ball sizes which is perfect for those of you who are looking for that different and creative look.
If you dont want a hanging pendant lamp you can always go with the floor lamp, that comes with a black rubber ring that holds it in place, and place it in your garden or in a corner of your living room. And for those who want to go big you can always buy the marvelous tripod that carries up to six balls at the same time! The collection is available in three different Diameters: Mini: 9.8″D, Medium: 15.7"D, Large: 19.7"D, Tripod size (max): 70.9"H x 31.5W .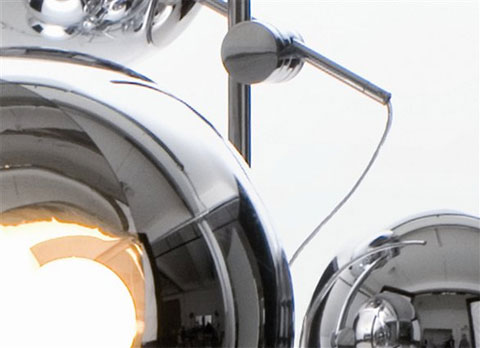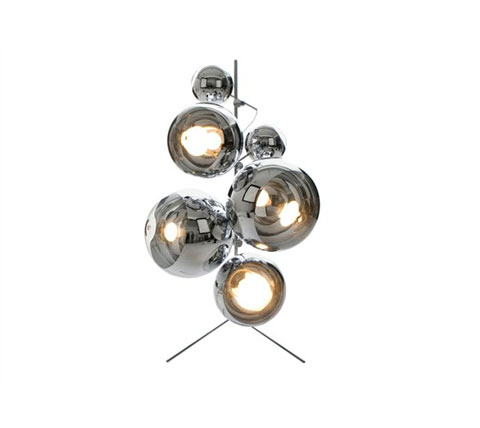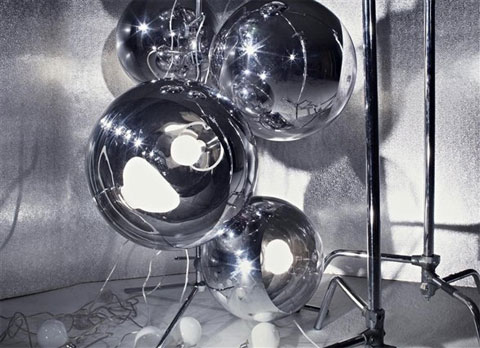 Buy This Item