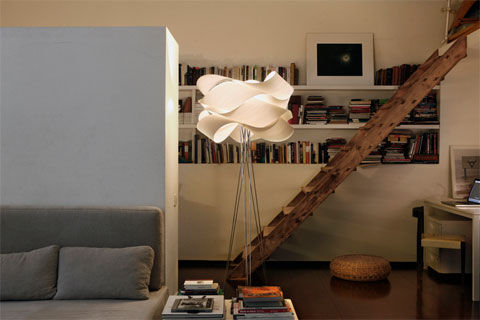 Lzf makes special lights out of wood veneer that will astound you – especially the Link Lamp collection. The lamp shade's sexy curves are a result of geometric observations and the study of form. Smarts and looks? What more could you want, right?
The best thing about using wood veneer in this way, is that when lit, the light shines through the wood, enhancing its beauty and casting an especially warm, and inviting mood throughout the space.
When un-lit, Link lamps remain just as amazing to look at due to their calm yet intricate appeal. I like them because they are modern, elegant and flirty all at once. If you are looking to inject a little texture and form into a space, these are a good solution.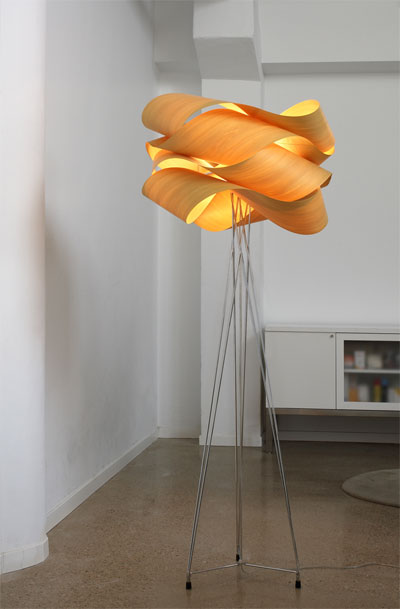 Designed by Ray Power and Marivi Calvo, the Link Lamp collection consist of three members; Link P, Link S and Link Chain-S.
Link P is a standing floor lamp, whereas Chain-S and S are suspension lights – however, Chain-S is much longer. Link P stands 177 cm tall. The shade makes up 48 of them with a diameter of 69 cm. The Link Chain-S shade has the same diameter but it's 144 cm long, making it a really prominent pendant light. The Link S shade is smaller; 34 cm tall and 42cm wide. You can make whatever lighting statement you want with these choices.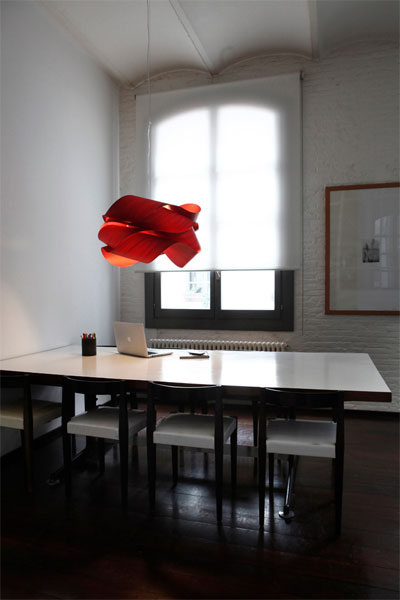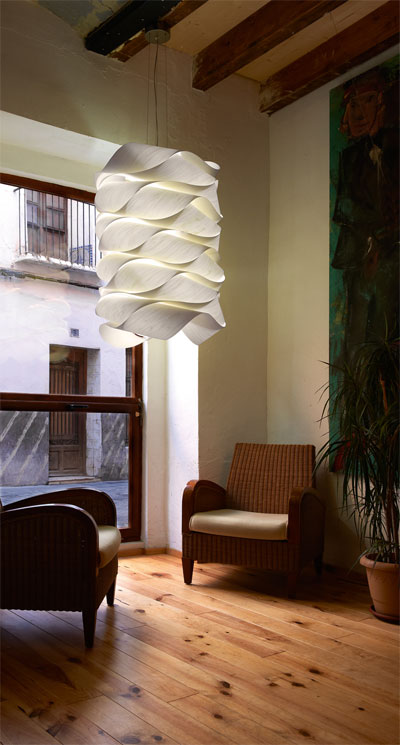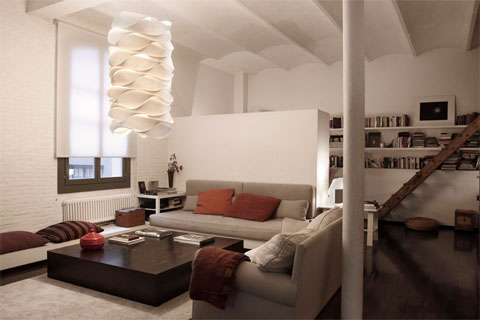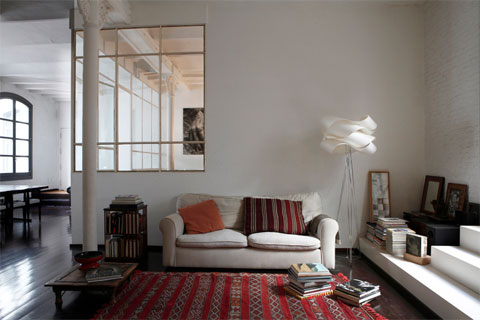 Buy This Item