We always talk about how much light can change the atmosphere of a room and we also reviewed lots of unique lamps in the past few months, but there is always something new and special to talk about especially when it comes to lighting fixtures.
I want to talk about the stylish Toobe Lamp that left me speechless. The simple yet creative design of this lamp lies in a special extruded tube made from a polymethyl methacrylate (PMMA), which creates an outstanding smoked color effect thanks to an innovative technology.
As rays of light from outside hit the lamp you'll get a colorful display of shadows on the walls, just like you see when light hit a vitrage. Moving the lamp is quite easy and thanks to a sturdy base you can be rest assured it won't fall. The Toobe Lamp from Kartell comes in five different dazzling colors: Crystal, Blue, Red, Orange and Green. The lamp also comes in two different versions – floor lamp and table lamp so you can decide which one suits you best.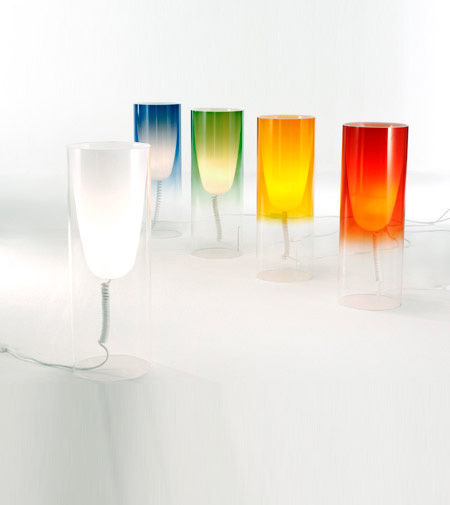 Buy This Item