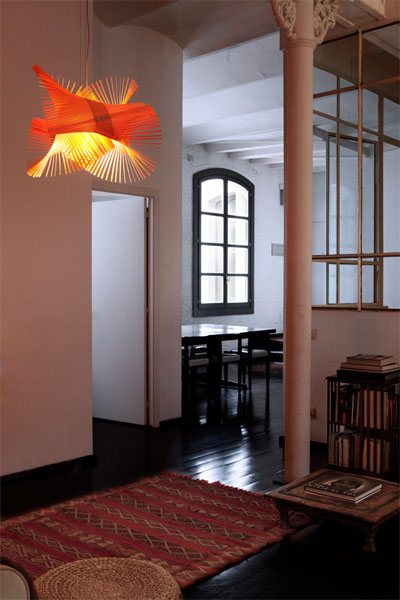 When good design meets nature, then a family of lamps designed by Miguel Herranz , win the "design plus" award in "Lighting and Building" hosted in Frankfurt, 2006. Being a confessed nature lover and a design lover simultaneously, these lamps could hardly have slipped my attention, while easily won my appreciation.
Pendant, floor and wall lamps, made of wooden veneer sheets stamped to each other, their form is equally poetic when the light is on or off.
Airy and dynamic at the same time, I just adore the combination of stripes with all these curves. A totally balanced product, which brings together elements better considered complementary than opposing to each other, like nature and design, lines and curves.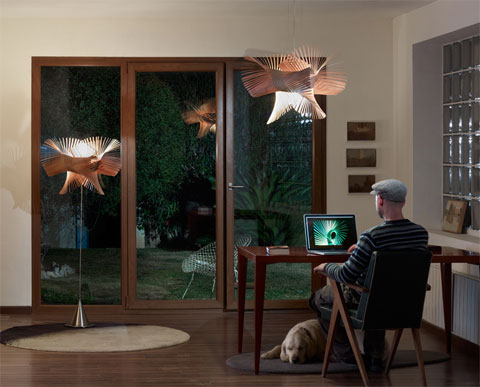 Available in various wooden shades and some colors like grey, red, orange and fresh green, it can be beautifully incorporated in every modern home. I would personally go crazy to combine it with some classic furniture, in what would turn out to be a simply fabulous eclectic mix where elegance prevails.
For our new place, I'd choose the suspension one, in the lightest shade of wood, the natural one. Measuring 70 x 55 cm, it would graciously make itself the living room's focal point, while floating above the coffee table. Coffee table: check, pendant light: just checked, too ; )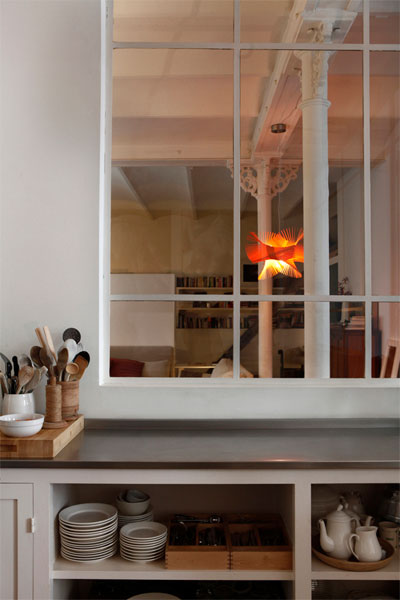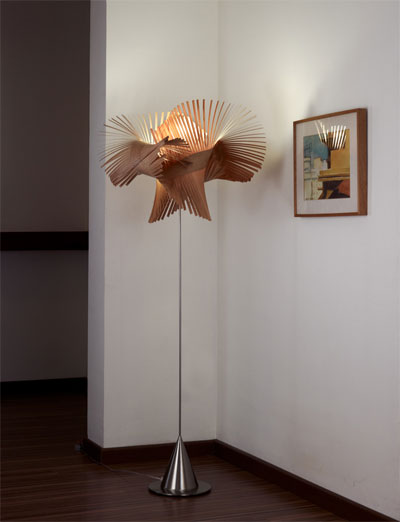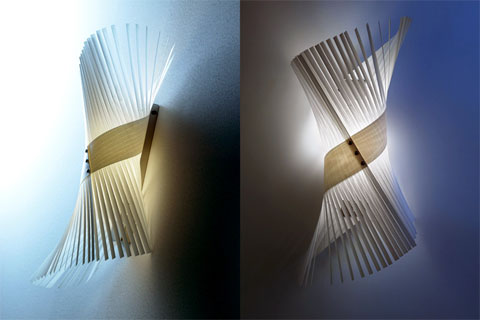 Buy This Item