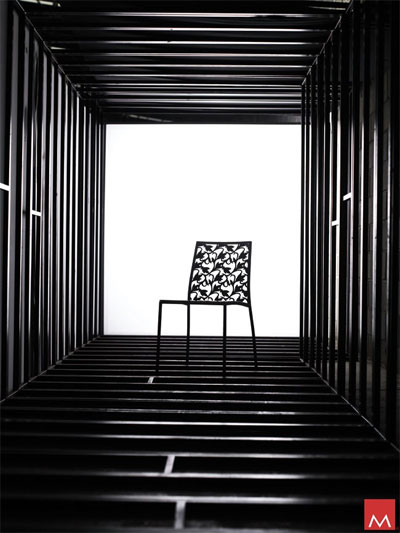 Summer is fast approaching for many of us and that means pulling out the garden furniture and accessories so that we can set up and enjoy our outdoor spaces. The Foley Collection, made in Brazil and featured here, reminds us that beautiful and versatile seating solutions are important for any outdoor space.
The cube bench is probably the most versatile and accommodating piece of the collection – put it anywhere, in any direction, sit on it, rest your drink on it. It's really a wonderful piece for any garden space. Available in black, white and red, it measures 16 X 16 X 16 inches.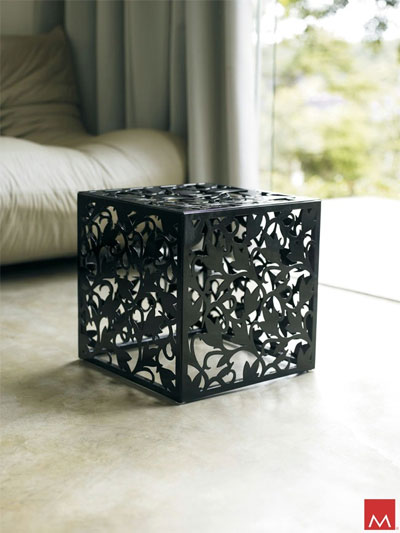 The dining chair is perfect standing alone, in a bunch or around your outdoor dining table. Available in black and white, it measures 21w X 20d X 32h inches.
The stool is great for leaning on while sipping your cocktail at your outdoor bar or tall garden table. Also available in back or white, it measures 20w X 19d X 34h inches.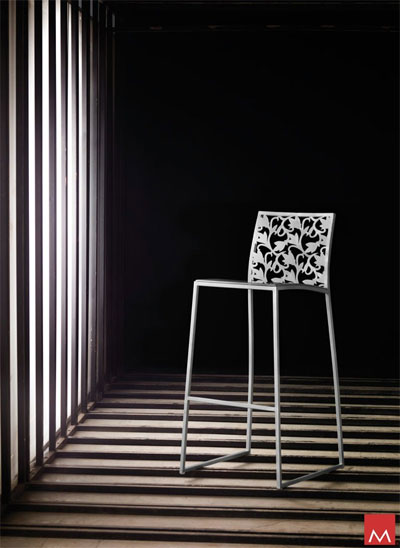 The Foley cube bench, dining chair and stool are all made from laser cut steel. In my opinion, these seating solutions are just right for any contemporary outdoor space. Their simple lines give them a modern appeal, while the motif gives them a whimsical quality whether blending in to a lush outdoor setting or creating a playful contrast in a minimal one. Either way, Foley is sure to enchant your garden.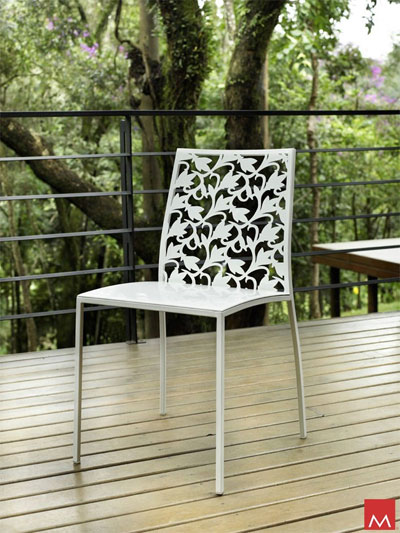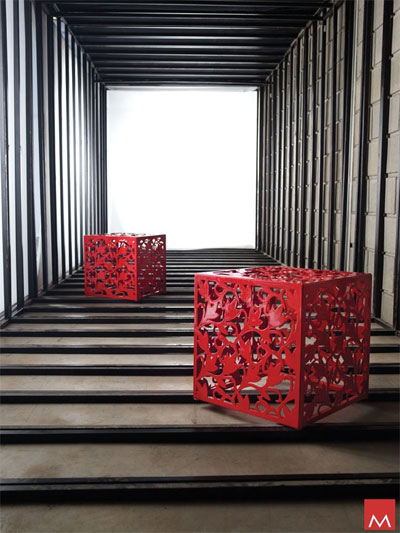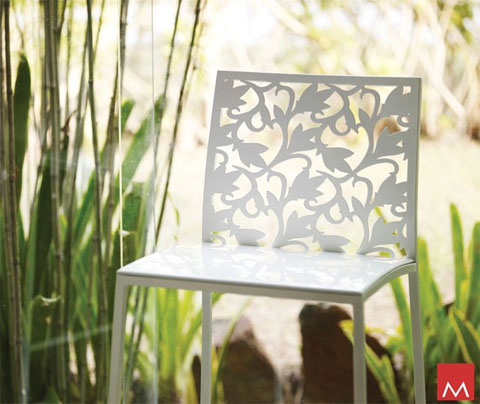 Buy This Item