Something between a solid statue and a slightly moving item, Tilt M and P table and floor lamps, designed by Spanish Victor Carrasco available at Lzf, have caught my attention.
Cylindrical bases are holding shades intentionally and discretely tilting to the one side. Having an unmistakable form, resembling an acquired pose, it is this very feature that totally fascinates me. The tilting shade introduces an element of movement which brings the whole design to life. What a charming play of volumes and light!
The Tilt M & P lamps are available in a variety of finishes, with Tilt – P, the floor lamp version offered in two of Lzf's most distinctive finishes, white and cherry. Perfect for private modern homes as much as public places, these 175cm tall floor lamps with a top shade of 70cm diameter will make a statement, attract attention and decorate an environment equally successfully whether switched on or off.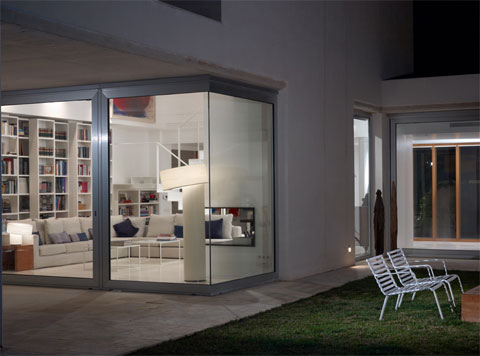 The table version of Tilt-M lamp is offered in a much wider variety of finishes, introducing many colors ranging from natural tones like beige and grey, to intense colors like red, orange and fresh green. With an overall height of 40cm and and a shade diameter of 42cm, it will generously illuminate many corners of your home from the living room to the bedroom. Or the lounging area of a beautiful cafe situated by the sea.
Whichever the case, wherever they are seen or in whichever environment they are incorporated, these lamps won't be forgotten.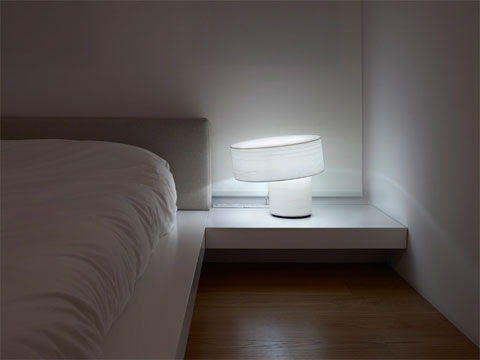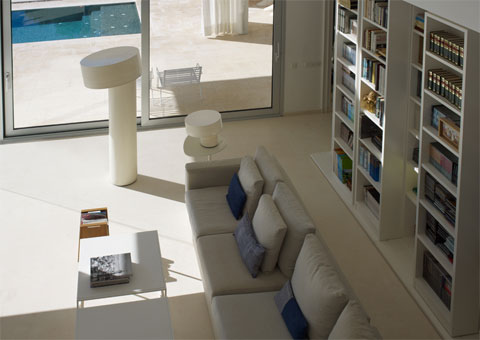 Buy This Item