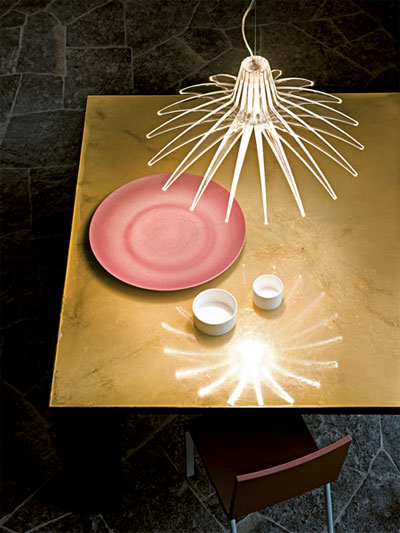 The stylish Agave lamp collection consists of three pendant styles, each with a unique look; parabolic, spherical and elliptical.
These unique lighting fixtures don't only look awesome, but they help the case for fluorescents in residential spaces. The design and material of the fixtures themselves help to de-materialize the light and disperse it in a way that renders fluorescent light more attractive. It also comes with yellow, blue and red filters for added lighting effects.
We all know that fluorescents are so much more energy efficient. Still, many people avoid fluorescent lighting because the light emitted is highly unnatural and somewhat off-putting, plus fluorescent lights don't usually work with dimmers.
Recent technological advances have helped take steps in the right direction regarding this problem, but we are not at a point where one would switch from incandescents to fluorescents and feel they're getting the same deal, as far as light quality goes. That's why the Agave lights are exciting – the actual fixtures contribute to better, more pleasant light. They're stylish and modern and save you money. Sounds good to me.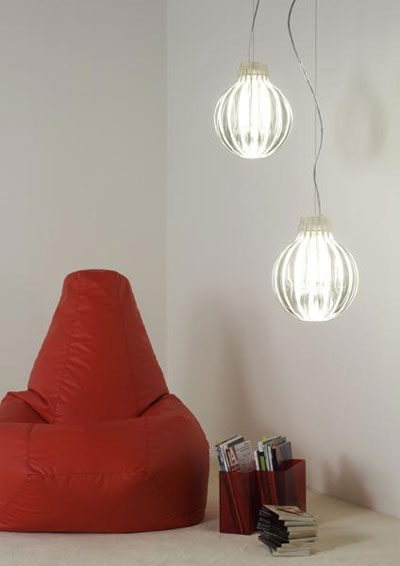 Designed by Diego Rossi and Raffaele Tedesco, these pendant lights are a nice way to promote indoor ambient or task lighting in a decorative way. Parabolic hangs down 184cm (including the fixture, which is 34cm tall and 70cm wide). Spherical can be hung between 131cm and 331cm (including the fixture, which is 31 cm tall and 26cm wide). Elliptical can be hung between 129.5cm and 329.5cm (including the fixture, which is 29.5cm tall and 17cm wide).
I really love spherical best. You?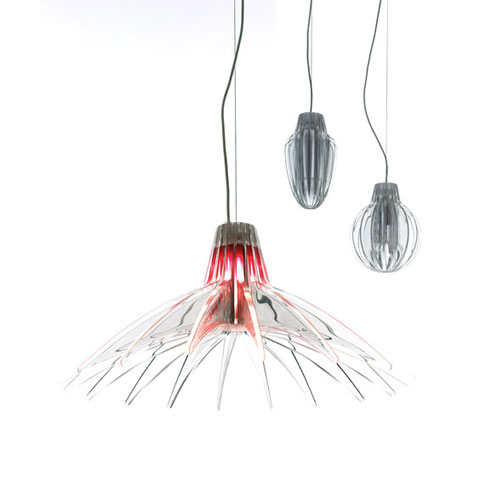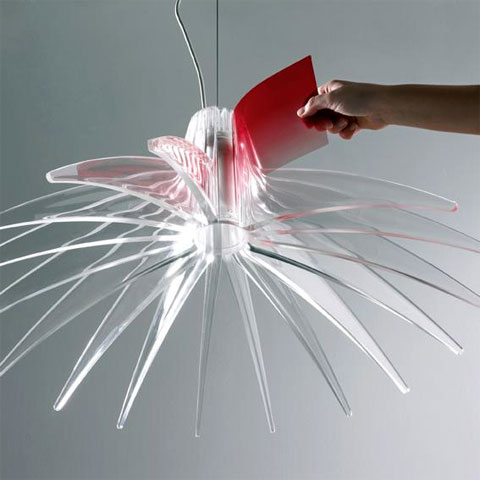 Buy This Item